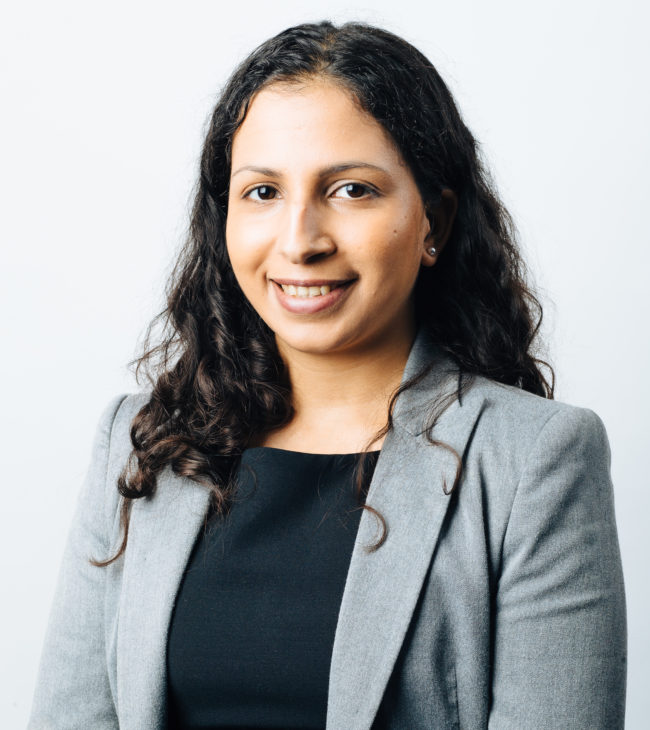 Zahrah Fakim
Corporate and Commercial Solicitor

Zahrah trained at West London law firm Maple & Black (now merged with Acuity Legal) where she assisted developers and international companies with a range of corporate and property matters. She has worked prior to this as an in-house paralegal where she was largely involved in selling a multi mullion pound global holding company. Since joining The Jonathan Lea Network she has managed her own caseload advising start-ups on corporate and commercial law as well as fundraising rounds.
Practice areas
Zahrah's main areas of focus are as follows:
SEIS & EIS Investment Rounds
Mergers & Acquisitions
Shareholder Advice
Company Law
Commercial Contracts
Terms & Conditions and Privacy Policies
Technology & Intellectual Property Matters
Education
The University of Nottingham: BA Russian Studies
BPP University Law School: Graduate Diploma in Law & Legal Practice Course
Interests
In her free time Zahrah enjoys horse riding near her home in Kent and abroad, travelling, going to new restaurants and trying different cuisines. She also loves the performing arts especially music and enjoys going to concerts and the theatre.
Recent work
Over the last year Zahrah has advised numerous companies on corporate and commercial matters which includes, amongst others:
A natural resources company on a joint venture.
An international cyber security company on setting up an EMI scheme.
A magazine company on the buyback of its shares.
A travel agency on putting together online terms & conditions and a privacy policy.
An online marketing company on an asset sale.
Linkedin: View Profile
Email: zahrah@jonathanlea.net