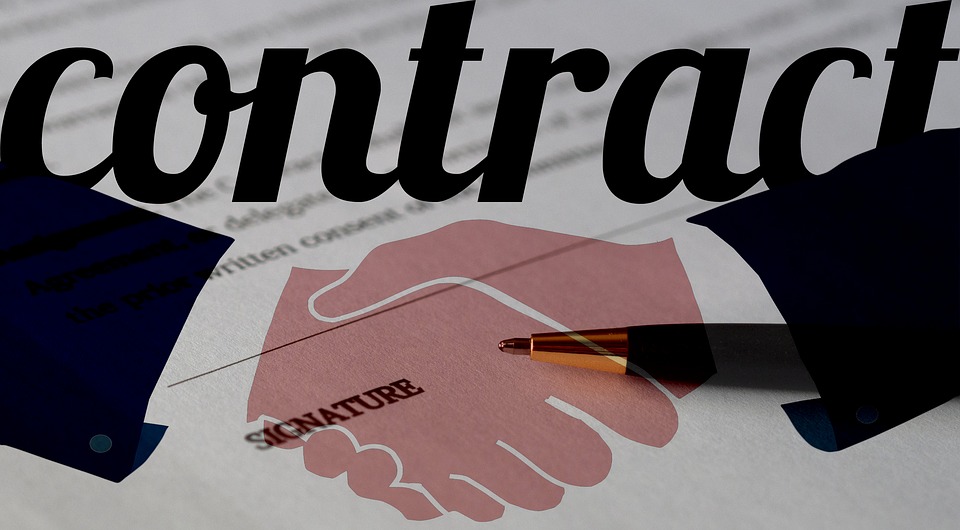 Finding & Assessing The Right 'Broker' To Sell Your Business
Congratulations if you've grown your business to the point where you can consider selling it and retiring, or moving on to your next adventure.
Some businesses have a succession plan in place which involves either a family member taking over the reins, or the business ownership transferring to the management team already running the show. However, for the large majority of businesses it's a matter of finding an external buyer, and this is where things can get confusing as there is a plethora of choices open to the business owner.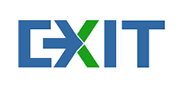 The owners of micro businesses – one man bands and other businesses with annual profits of under £50K – often sell their businesses themselves and without any external assistance save for a solicitor to draw up the contract of sale. These owners may find buyers through word of mouth, ads in local papers or through listing their business on one of the online marketplaces such as BusinessesForSale.com, RightBiz.co.uk and DaltonsBusiness.com.
However, the larger the business the more the need for professional assistance to prepare the business for sale, present it well, promote it to the right prospective buyers and project management the whole campaign to ensure, among other things, that a) the sale stays on track and proceeds to completion and b) the business owners extract maximum value.
The frightening stats are that 80% of businesses going to market fail to find a buyer; vendors often underestimate the difficulty of attracting competent buyers and passing due diligence, the challenges that can present themselves along the way and the complexity of negotiating a successful deal package. The time, skill and effort involved in nurturing a deal to the finish line is considerable.
The right professional assistance improves the odds of achieving a successful sale on the right terms. But how does one find the "right" adviser?
The UK intermediary market
In the UK, there are many professionals who provide intermediary services to take businesses to market. In brief they are:
1) Business Transfer Agents & Business Brokers: At the lower end of the scale are intermediaries who call themselves Business Transfer Agents or Business Brokers (there is no real difference between the two). They specialise in the sale of smaller "Main Street" businesses such as cafes, beauty salons and high street shops, though they are not averse to taking on a business turning over a million or more.
These agents / brokers typically meet with the client at the client's premises, provide a 'ballpark' valuation and attempt to get the business owner to sign a contract instructing the broker to act for them. Some of these firms charge a small sign-up fee of a few hundred to a few thousand. Others operate exclusively on a contingency basis, i.e. the client pays only when the business is sold. In either case, there is an additional fee to be paid in the event of a successful sale; this ranges from 8% – 12% of the final sale price.
It needs to be said that the business transfer / broker industry doesn't have a glowing reputation. The industry is completely unregulated and has attracted some sharp operators. Numerous articles have been published over the years exposing some of the many ways in which agents/brokers exploit their clients. That said, the UK does also have some who are excellent, hard working and trustworthy. It's not easy to tell one from the other.
2) Corporate Finance / M&A Boutiques (and some who also call themselves Business Brokers): Again, the names may differ but they, too, sell businesses, in this case "lower mid-market" firms i.e. businesses with t/o ranging roughly from about £2m to £50m.
These firms tend to be run by qualified accountants and/or have extensive in-house accountancy talent – from professional valuation experts to tax specialists. Many of these firms are regulated by the FCA (for some of the other services they provide).
Unlike with the sale of smaller companies, finding buyers for larger firms is a bit more involved than placing ads in online marketplaces and sitting back. Intermediaries need to invest considerable time and effort to prepare the documentation and proactively hunt down prospective buyers. Fees therefore tend to be higher and there is usually a retainer of many thousands of pounds (£30K to £50K is not unusual) followed by a "success fee" calculated as a percentage of the price achieved. Success fees tend to be far lower than those charged by business brokers and can be as low as 1% though the average is around the 2.5% mark.
As someone who negotiates broker fees and terms on behalf of my clients, I'm aware that fees and fee structures in this industry vary considerably. Fee structures sometimes involve no retainer, but commit the vendor to fixed sums of £10K or so on reaching each of several milestones through the sale process. A few firms charge no retainer or success fee but invoice clients on an hourly basis from as little as £150 ph to as much as £500 ph depending on the seniority of the person providing the service. Whatever the structure, it's usually worth taking advice on the broker's terms before signing their contract.
3) M&A Advisory / Investment Banks: The sale of larger businesses – typically £50m and above – require vast teams of accountants and lawyers working on the deal. Retainers tend to be in the six figures and these intermediaries tend to build relationships with their client companies years in advance of going to market. They often provide strategic advice and exit preparation assistance along the way and long before they are commissioned to actually sell the business.
Choosing the right partner
The right partner needs to do more than just sell the business, they need to add value to the deal. The value that a competent intermediary adds will typically be several multiples of the total fees they charge. By the same token, the wrong partner can damage the value of a business.
I've been matching businesses with intermediaries for a long time now and appreciate that choosing the right intermediary is easier said than done. There are about a thousand  intermediary firms in the UK and each has their own individual areas of competence and strengths. There being no public database of each agent's strengths, it's difficult to impossible for owners of SMEs to find the right adviser unless they are willing to invest significant time to research the market and speak with several brokers / corporate finance firms and other intermediaries.
The sad fact is that many business owners take a shortcut through this minefield and interview / speak with just the brokers found in the first few pages of Google searches. This is most unwise. It's worth the business owner going carefully through databases of business brokers, tracking M&A awards to see which firms are often shortlisted for recognition, and monitoring the news for M&A deals happening in their industry before tracking down the intermediaries involved in putting those deals together. The most competent broker / M&A firms have no shortage of clients and they are in high demand. As a result, they don't advertise, don't optimise their websites for Google searches and certainly don't cold call to sell their services.
Some other tips:
Horses for courses: Choose a partner who has extensive experience with businesses like yours given the size and nature of your business. The likes of PwC, Lincoln International and EY – who typically handle the sale of businesses worth £100m or more – would be neither cost effective nor competent at representing a £5m business. Similarly, smaller intermediaries who generally handle Main Street businesses would lack the in-house spread of expertise required to take a £50m business to an IPO (stock market listing).
Research the partner well: While online review and feedback sites are a good starting point for opinions on restaurants or local plumbers, they aren't suited to providing useful feedback on business disposal intermediaries. Neither is Google a good source for a spread of feedback on a particular player. Given the average fees brokers earn on a deal, there is much incentive to manipulate online feedback sites. However, researching the partners / directors of the firm on LinkedIn may be worth doing. The recommendations on individuals' LinkedIn profiles are less prone to manipulation given as the names of the referees are public and these referees can be easily contacted. Additionally, you could ask the firm for references and speak with clients who've used their services in the past.
Interview multiple parties before taking a decision: This might seem like hard work, but for most entrepreneurs selling their business is the biggest deal they'll ever be involved in, and finding the right partner can make all the difference in the world to the success of the deal. There's a list of questions below to assist with interviewing brokers.
The conventional advice of checking for membership of professional bodies may not work well in this industry as it's pretty easy for brokers to get accepted into some of the so called professional bodies that claim to monitor standards among brokers.
Good questions to ask a broker
Where owners are willing to put in the effort to find the right partner to take their business to market it's worth running a beauty parade of intermediaries to choose the best  / most appropriate one. A few good questions include:
Please provide some examples of businesses like mine that you have sold recently, businesses in the same industry / sector and roughly the same size as mine. Is it okay for me to contact those clients? Some brokers are known to make tall claims about past deals before hiding behind the cloak of confidentiality to avoid providing proof.
Who will be the person actually selling my business? Will it be one of the partners … or a junior employee? How many hours do you anticipate this person will spend on my project from start to finish? It's quite common for a senior person to visit potential clients to make the sale and sign clients up, but these clients are then passed to a junior employee for all further work.
Are you willing to quote your fees in writing and explain the fees and the fee structure? Am I likely to incur other costs? For what? How much?
Have you done just sales of complete businesses to third parties or can you advise on management buy outs, majority recapitalisations and other equity events and tell me if one of those may be better suited to our circumstances?
Will you put your valuation in writing and, more importantly, share the method / breakdown of your calculation? Will my valuation be conducted by someone who is a qualified valuer? Having a qualified valuer is not necessarily going to result in a more "accurate" figure, but if the business is being disposed off as a result of director disagreement, to finance a divorce payment etc., a qualified valuer's figure would hold more water in any potential litigation.
What can I expect from you at different stages of the process? And how long do you estimate each stage to last? Would you be willing to give that to me in writing?
Marketing: Can you explain where and how (and for how long) you will you market my business? Who will be paying marketing costs? How exactly will you go about finding strategic / trade buyers (i.e. the kind who'll pay a higher price)?
How much do I need to budget for other professional advice – solicitors, accountants etc?
Do you get compensation, in any way, shape or form, from any other parties in relation to the sale of my business? Some intermediaries act on both sides of the deal, earning fees from both buyer and seller!
Conclusion
We in the UK are fortunate in that we have some of the world's most competent M&A advisers and intermediaries. Unfortunately, we also have some of the worst. This article hopefully goes some way towards helping you find a competent and trustworthy firm to sell your business.