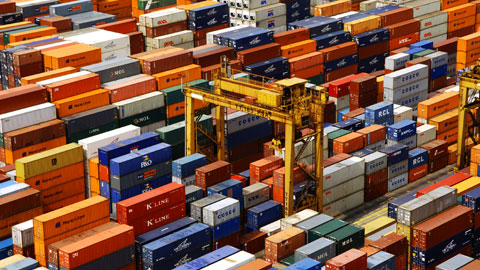 How to appoint an overseas distributor
As exciting as selling your products overseas can be, far too many exporters have appointed distributors without doing a sufficient degree of homework first.
Appointing export trade partners should be treated like an investment into your business. Once you have attracted genuinely interested buyers it is important to ask the right questions.
What key criteria should be assessed?
They have sound knowledge of the market – this should correspond with the research you've previously carried out on the territory.
They have studied your product – they fully understand the features, benefits and selling points.
Evidence they can sell – best identified by spending time in the field with one of their sales staff.
They are financially sound – evidence of accounts and financial search within the last 12 months.
Ability to advertise – demonstration of past and existing advertising campaigns for the other products they represent.
They have the facilities to manage your product – ensure their facilities are capable of handling the volume of products you're anticipating. Is there room in the warehouse? Do they have handling machinery? In some cases the storage and logistics side may be outsourced.
The sales coverage of the territory – identify geographically their business locations and the locations they sell into to ensure all areas are being serviced.
No danger of damaging the brand – ensure their company values, attitudes or religious beliefs will not attract any negative media that could conflict with your brand.
They can provide strong references – from the other brands they represent in your industry.
Sales history of non-competing brands in your industry – again, evidence of sales by product of other brands represented.
Ability to provide after sales and technical support – review carefully evidence of existing after sales support.
Willingness to engage staff in a training program – obviously it's in everyone's interest to ensure employees are trained properly to sell the product. If they don't already have programs in place, make sure they are willing to work with you to implement one.
Whilst these key points should represent a good overview, they will vary depending on the product, industry and market. Hopefully though, they'll help you open your mind and allow you to create your own customised criteria.
Doing your homework to help you find the right partner will ensure your products stand a much bigger chance of being successful in the long term. It will also save you the time and money involved in going through the appointment process again, which in turn allows you to focus on growing that relationship and to continue generating export orders.