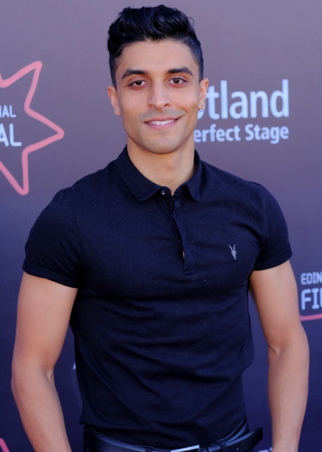 Successful film production SEIS and EIS application for Paul Raschid Media
Paul Raschid, the 27 year old visionary British Asian film-maker, has previously directed the Full Motion Video (FMV) / Interactive film 'The Complex', which is currently available on PlayStation, Xbox, Switch and Steam. He has also written and directed the feature film 'White Chamber', which is currently available on Netflix and has been played at ten film festivals worldwide. The success of 'White Chamber' led to the lead actress in the film, Shauna Macdonald, winning the Best Actress BAFTA Scotland award in 2018.
Paul is now growing and developing his own film production company, Paul Raschid Media, which has ambitions to produce and develop Full Motion Video (FMV) / Interactive films, enabling the audience to have an active role in the direction the screenplay takes.
It was a pleasure to have been instructed by Paul Raschid Media, working with Paul and his team, in order to successfully obtain SEIS and EIS advance assurance from HMRC at the start of June 2020 to support Paul's investment raising efforts.
The team at the JLN have now successfully received SEIS/EIS advance assurance for 80% of all film and TV production company applications that have been submitted since HMRC changed their rules in 2018 and made it much harder for these businesses to get such SEIS/EIS approval. The sole rejection involved a client who was notified that rejection was likely. However, following rejection, the same individuals then set up a new company, applied again through us, and were subsequently successful (following HMRC's guidelines and our advice throughout).
We look forward to supporting Paul Raschid Media with their future plans and following the release dates of their Interactive films.