Apostilling and Legalisation
Certifying, apostilling and legalising documents
We offer a number of services relating to the certification, apostilling and legalisation of documents. Based in Haywards Heath, mid Sussex (close to Gatwick airport).
Certain foreign jurisdictions require documents to be certified by solicitors and then legalised, the level and manner of this varies between nations and states. A large number of countries are party to the Hague Convention, which created a set standard and process for document legalisation, known as apostilling. A full list of the countries party to this can be found here: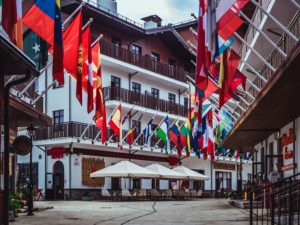 Countries falling outside the Hague Convention, may still require document legalisation or notarisation, otherwise obtained by an embassy attestation. Generally, this is a longer and more complicated process, dependent on where the document is being used.
The Foreign & Commonwealth Office (FCO) in Milton Keynes, is the Government Office that stamps and legalises documents in accordance with the Hague Convention i.e. an apostille.
As solicitors approved by the Solicitors Regulation Authority, we are authorised to witness and certify documents within England and Wales.
The common reasons for document legalisation we see are as follows:
To prove your degree/qualification certificate is legitimate
To show validity in a Power of Attorney agreement
Buying, selling, leasing property in a foreign country
Validifying instructions to a foreign institution, such as a bank or law firm
To secure overseas visas for staff
To prove the valid execution and witnessing of a deed
To prove that a company and/or its personnel exist
To prove the existence of intellectual property rights such as a patent or trademark
Authenticating a secure record of transactions such as invoices or receipts
To show the legality of the purchase, sale and registration of an asset such as a ship
To show an affidavit or statutory declaration has been correctly witnessed
Operations relating to foreign investment, bonds and debenture stock
To prove the passing of board/special resolutions
How we can help
We can witness documents, relating to the matters above, and then certify them; so they can be sent to the FCO and/or a foreign embassy to be stamped (which we can also assist with). Simply contact us for more information then send the document(s) via post and/or arrange an appointment at our office and we will handle the rest.
While we can offer assistance certifying documents, in the event your document requires a public notary instead of a solicitor, we recommend Emma Buckland from Sussex Notary as the best person locally, who will be able to assist you.