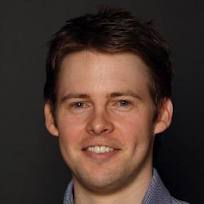 An interview with Gavin Ward about legal blogging and social media
When I was living down in Cornwall in 2009 and first started to get into Twitter Gavin Ward was one of the first people in the legal world that I discovered and chose to follow.  Back then he was starting out on his legal career and I've since been able to follow his progress as he's built his career (now Operations Director at Moore Legal Technology) as well as his own blogging platforms, particularly WardBlawg and YouBlawg.
Gavin started off as a trainee solicitor at the prestigious Scottish commercial law firm Maclay Murray & Spens LLP and has also worked as a tutor of both private and commercial law at the University of Glasgow and Strathclyde University.  He maintains an active interest in law through his blogging services that allow legal professionals from around the world to publish and share their legal knowledge and news, while professionally he is now known as one of the foremost digital marketing consultants who specialise in the legal sector, helping law firms generate more traffic and engagement online and get more business as a result.
In the interview we discuss how Gavin developed his interest in blogging and social media, why he decided to leave behind a promising career at a traditional law firm, his advice to current law students, examples of mistakes that law firms make with social media, the continuing importance of email newsletters and search and how he's developed his career as a digital strategist.
We also talk about Gavin's own blogging (or 'blawging') platforms, how he uses and benefits from these and his plans for the future.