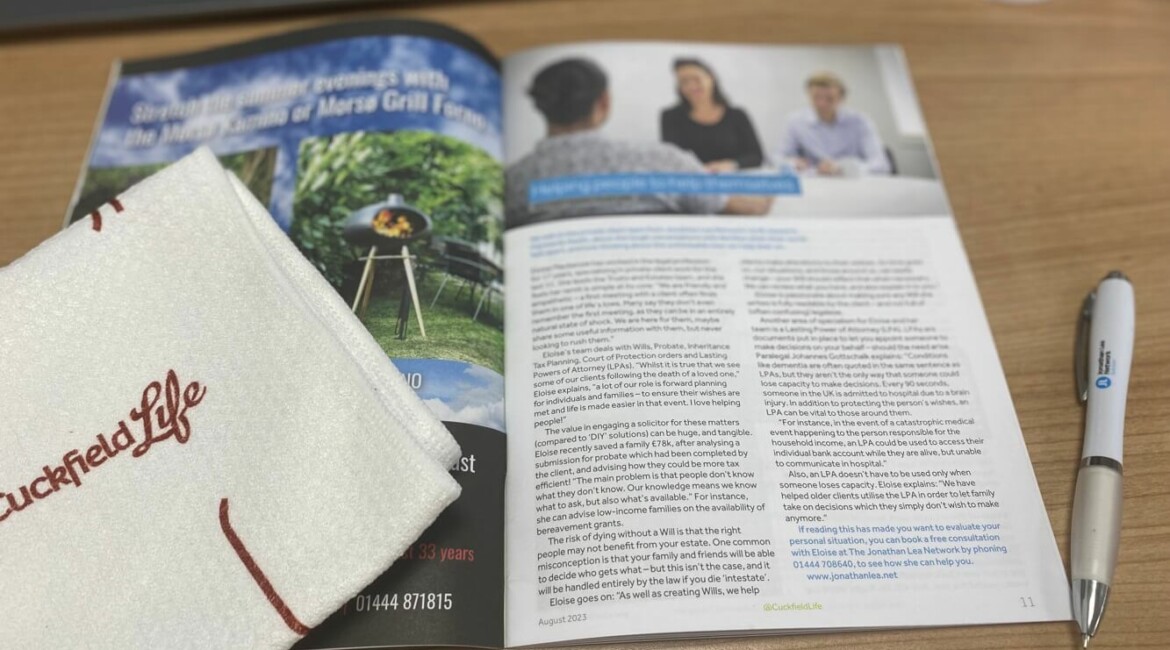 Cuckfield Life Magazine: Helping People To Help Themselves
Take a look at our recent advertorial in Cuckfield Life where our Trust and Estates Practitioner Eloise Mackenzie talks about our private client team here at the Jonathan Lea Network and how we can help.
Eloise talks about the tough conversations with families when their world falls apart, and how thinking about the unthinkable now can help later on.
You can read the full advertorial here, or click through to the digital magazine and turn to page 11.