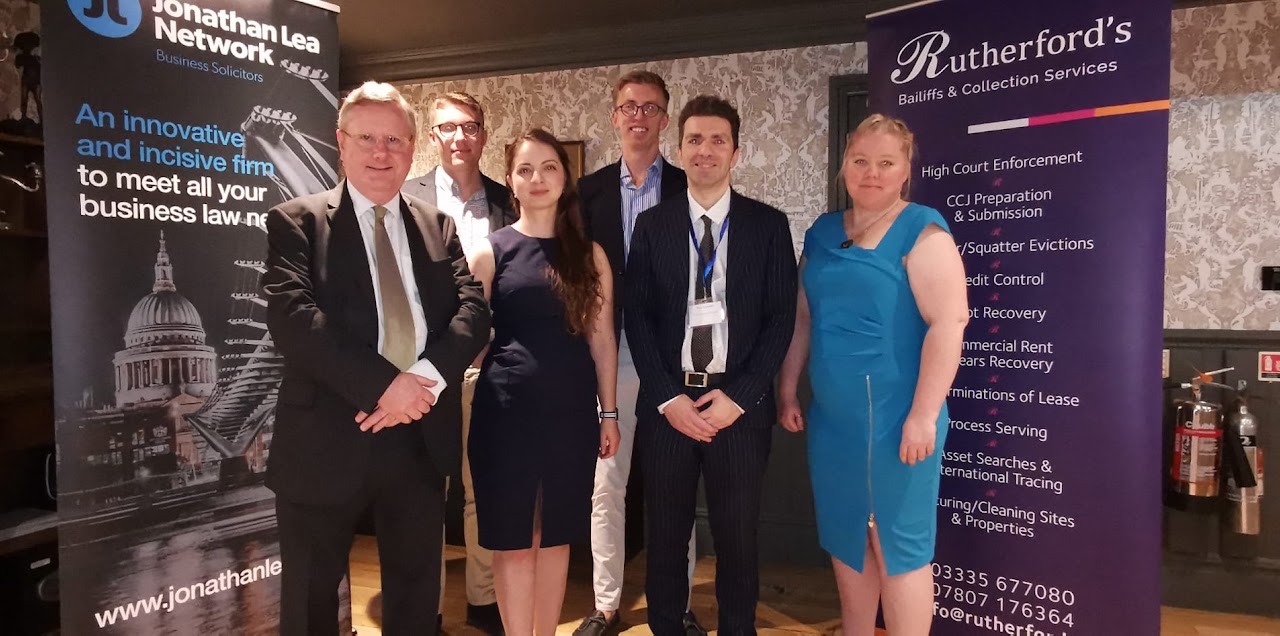 Debt Management Recovery and Enforcement in a Post-Pandemic World Seminar
We recently co-hosted our first in-person seminar of the year at the Hotel Du Vin in Brighton in partnership with our friends at Rutherford's Bailiff & Collection Services.
The topic was 'Debt recovery, management and enforcing in a post-pandemic world' which offered interesting insights into how to avoid debts as well as tips on effective debt-management solutions.
It was also a fantastic long-awaited opportunity to get together and network in person at a fabulous venue in the heart of The Brighton Lanes area.
Although as a firm we have greatly benefited from the increased use of video-conference tools like Zoom, nothing beats meeting and catching up with people in the flesh. All attendees particularly enjoyed both a hearty breakfast at the start and then later a decent spread for lunch after the seminar.
The seminar was led and mostly presented by our senior dispute resolution solicitor Kent Reynolds.
Andreea Rusu, added "I was very honoured as a trainee solicitor in the litigation seat to have the opportunity to present at the Debt Recovery Seminar together with my senior solicitor Kent Reynolds, who has over 15 years of experience in dispute resolution and Michala Rutherford, who is an enforcement specialist and the founder of Rutherford's Bailiff and Collection Services.
It also felt really nice to be able to finally meet people in person after a break of 18 months. Online events are great, but something is missing, you cannot feel the audience's energy.
I look forward to JLN's next networking event."
For those who missed out on attending, you can find a link here to a video recording of the presentation and seminar.
If you are interested in our debt management and dispute resolution services, please view our particular specialisms in this area here.
Thank you all who attended and please notify us of your interest for any future events!