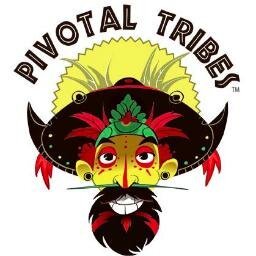 How To Raise Angel Investment
Apologies to those who've been pestering me to publish this, but I've been held up producing this post of our last Pivotal Tribes gathering at Google Campus on 22nd September having taken two weeks off in South Africa at the beginning of October.
Anyway, thanks as ever to our main event partners Elance and FreeAgent for supporting the group and enabling these events to be produced and kept free to attend.
Angel investment is an important topic for small business founders, but it can also be quite esoteric and there is still a relative lack of understanding about the industry and what is actually needed in order to successfully raise finance from angel investors. We therefore put together a panel of some of the leading angel investment figures to answer a series of questions from the audience so as to shed some more light on the subject. The panel included Modwenna Rees-Mogg, Founder of leading private investor news service Angel News, Scott Haughton, Co-Founder and COO of Envestors, Bill Morrow, Founder and CEO of Angels Den and Peter Cowley, UKBAA Angel Investor of the Year for 2014/5, who has invested in over 35 startups.
What ensued was a lively, and hopefully enlightening, discussion between the panelists themsleves, as well as between the panelists and the audience members. Thanks again to Owen King for filming the event which can now be viewed here:
I picked up the following interesting tweets from audience members:
You have to have sold something to someone who isn't your Mum says @BillMorrow #AngelDeals

— Elance-oDesk UK (@elanceuk) September 22, 2014
Management Team. Solving a real problem. Scalability. Realistic exit. Four things Angels need #AngelDeals

— Elance-oDesk UK (@elanceuk) September 22, 2014
You only have one chance with an investor…scattergunning won't get you anywhere @modwenna #angeldeals

— Elance-oDesk UK (@elanceuk) September 22, 2014
The most crucial part of a start-up are it's entrepreneurs…and the passion in their eyes #angeldeals

— Looks Good On Me (@looksgoodonme) September 22, 2014
"The average tenure of a Chief Executive after VC funding is 8.5 months…." #AngelDeals

— Laura @ Flowify (@AthenaTrophy) September 22, 2014
#trademarks + trade secrets (may be) > #patents (given cost of patent disputes) #angeldeals @campuslondon

— Tom McGinn (@tmcgn) September 22, 2014
British people typically make the mistake of pitching their product, rather than their company, says @BillMorrow #angeldeals

— Richard Watson (@rickysamwatson) September 22, 2014
Americans come out of the womb knowing how to pitch says @BillMorrow #AngelDeals

— Hayley Conick (@hayleyconick) September 22, 2014
@modwenna highly recommends @John_W_Mullins 'customer funded business' book when thinking about your business model #angeldeals

— Richard Watson (@rickysamwatson) September 22, 2014
Most important quality in a team? That they listen. @plcowley #angeldeals

— Collider (@ColliderGB) September 22, 2014
"Do you want to see our business plan?" – "I want to see last year's business plan to see what you achieved". #angeldeals @campuslondon

— Tom McGinn (@tmcgn) September 22, 2014
"95% of #Angels don't look at your numbers. But you got to do them." #AngelDeals

— Laura @ Flowify (@AthenaTrophy) September 22, 2014
Women are 2.2 times more likely to get the deal than a guy says @BillMorrow. Wonder why? #angeldeals #femalefounders #startups

— Hayley Conick (@hayleyconick) September 22, 2014
We're at @pivotaltribes for #angeldeals. Interested to hear how Angel and VC approaches differ. Come say hello after pic.twitter.com/tnhyjan6xg

— Collider (@ColliderGB) September 22, 2014