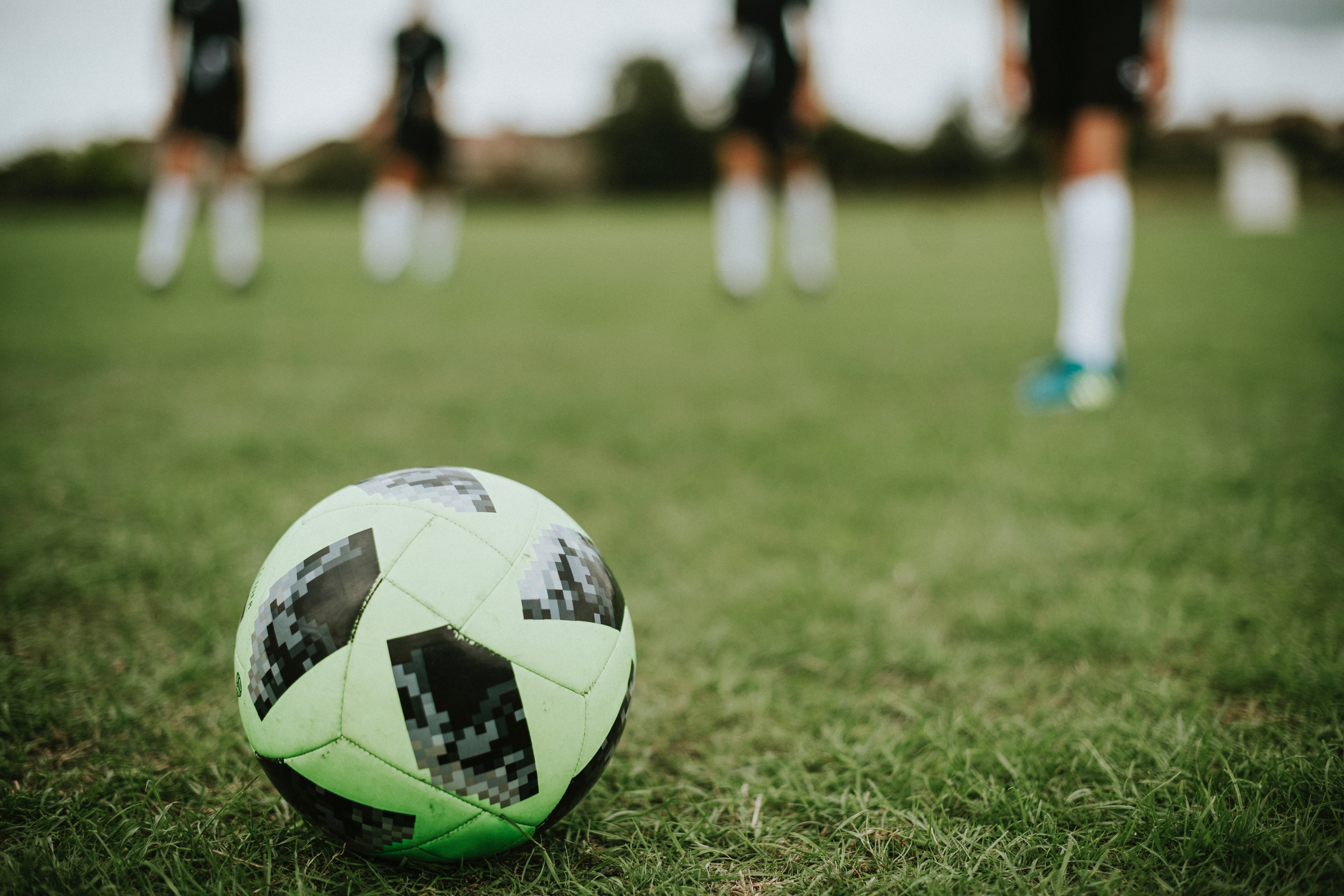 Image rights in England and Wales
What are image rights?
Image rights can be described as:
"the expression of a personality in the public domain". The provision of image rights in law enables "the definition, value, commercial exploitation and protection of image rights associated with a person".
In the context of a football player, their image rights are documented in contracts which give the football player the right to receive a percentage of the monies that third parties gain from using the football player's image.
It is important to ensure that the individual's image and the rights attached to that image are clearly defined. In a case involving Wayne Rooney, a Manchester United footballer, the Courts have defined an image right as:
"the right for any commercial or promotional purpose to use the Player's name, nickname, slogan and signatures developed from time to time, image, likeness, voice, logos, get-ups, initials, team or squad number (as may be allocated to the Player from time to time), reputation, video or film portrayal, biographical information, graphical representation, electronic, animated or computer-generated representation and/or any other representation and/or right of association and/or any other right or quasi-right anywhere in the World of the Player in relation to his name, reputation, image, promotional services, and/or his performances together with the right to apply for registration of any such rights."
If a football club believes that one of its players has an image that is appealing to sponsors then the club will create a portfolio of that player and send the portfolio to a company specialising in image rights. The company specialising in image rights will then enter into contracts with the player's club and each third party who would like to use the images.
One of the reasons why this arrangement is so popular is because it can bring tax benefits to both the player and the club. Football players are subject to income tax via PAYE and making National Insurance contributions. If a football player is paying the highest rate of tax (currently 45%) and National Insurance contributions (currently 2% of total income each financial year) then this can lead to a substantial tax liability.
However, if a player's club pays an image rights company directly then the player will be liable for corporation tax (currently 20%, due to decease to 18% in 2020) rather than up to 45% income tax. In addition, the club does not have to pay the employer's national insurance contribution (currently 13.8%) on the payment to the image rights company.
Following investigations by HMRC in 2010 in relation to football players' image rights deals that were illegitimate, HMRC have implemented a two-stage 'cap' system that applies to all Premier League football clubs in England and Wales:
The Stage 1 Cap ('the club cap') states that a football club cannot pay more than 15% of its income each financial year in image rights payments; and
The Stage 2 Cap ('the player cap') states that a football club cannot pay more than 20% of a football player's total salary payments to an image rights company in each financial year.
Passing off
At present, the law in England and Wales has no specific legislation which aims to protect image rights.
An individual with an image capable of being commercialised can enforce their valuable image rights via the common law tort of passing off. The goodwill in the image rights is protected via the tort of passing off, which arises automatically, lasts indefinitely and gives the beneficiary protection against unfair imitation of their image rights which could lead to damage to their reputation.
For example, in 2012, Rihanna, the singer, brought a claim under the tort of passing off against Topshop, the fashion retailer, alleging that Topshop was producing and selling t-shirts with Rihanna's image on it without her consent. The Court found in favour of Rihanna, which immediately stopped the unauthorised sale of the t-shirts with Rihanna's image on.
The tort of passing off is one of the best ways for a football player to enforce their image rights and could be used in circumstances which could lead to reputational damage, such as if a player's image has been used in a way that suggests the player endorses a product or service, when in fact they do not.
If an individual discovers that their image is being misused then in order to successfully bring a claim for passing off, they will need to demonstrate:
The individual has a reputation and their image has goodwill. This would be relatively easy for any high-profile athlete to demonstrate as they would most likely have been the subject of extensive media coverage and other product endorsement contracts already in place.
That a significant section of the relevant market believed (falsely) that the athlete endorsed the product or service. This would also be relatively easy for any high-profile athlete to demonstrate as if a consumer saw a product or service with a high-profile athlete's image attached to it then the consumer would assume that the high-profile athlete endorsed that product or service.
Advertising Standards Authority
Another option open to any individual wishing to enforce their image rights is to make an application to the Advertising Standards Authority (ASA), which is UK's regulator of advertising. The individual (or their solicitors) would notify the ASA that the individual's image is being misused. The ASA's investigation of this issue could be length and the individual is not entitled to receive any compensation, regardless of the outcome of the ASA's investigation. If the ASA decides in favour of the individual then the ASA will remove the advert in question from circulation and publicly publish an adverse ruling against the advertising.
Here is a summary of some of the relevant provision in the ASA's Codes:
In relation to television advertisements – living persons must not be featured, caricatured or referred to in advertisements without their permission.
In relation to radio advertisements – adverts that feature, allude or refer to a living person must not interfere with that person's private or family life.
In relation to non-broadcast advertising, promotion and direct marketing (this includes websites and social media platforms) – marketers are urged to seek permission before referring to a person with a public profile.
Privacy
A football player may reach a stage in their career where they want to limit the level of media coverage they are exposed to. The law of privacy entitles everyone in England and Wales to respect regarding their private and family life, home and correspondence in a bid to prevent their image from being misused by third parties. This area of law is complicated. The Courts in England and Wales have generally held that if a high-profile athlete has opted to live their life in the public eye and voluntarily attract attention from the media (i.e. discussing their private life with a newspaper) then they will find it difficult to prevent the publication of their image which is used to support such story. How an individual has chosen to conduct themselves in the media spotlight will dictate whether the law of privacy can protect their rights under this legislation.
Image rights in a contract
This part of the blog focuses on typical clauses that deal with image rights in a contract between a football club and a prospective player. Each clause can be drafted to have a wider application and is not limited to football players only.
Definition of 'Club Context'
This definition should effectively state that the club would be entitled to use the player's image in any circumstance that came within the definition of a 'Club Context'. The definition of what constitutes a 'Club Context' could be as wide or as narrow as the club sees fit.
Definition of 'Player's Image'
This definition should be comprehensive (like the definition cited above in relation to the case involving Wayne Rooney) and include the player's full name, nickname(s), shirt number, image, signature and autograph and voice. This definition should be drafted widely to include any virtual or electronic representations of the player.
Personal Capacity
The player transfer agreement should make it clear that the player will not use their image in a personal capacity or through another third party for commercial or promotional purposes. This is to prevent the player from using their image in a way which would have an adverse effect on the player's club.
The player transfer agreement will usually allow the player to undertake promotional activities and exploit their personal image so long as doing so does not:
violate any terms of the player transfer agreement or conflict with the player's obligations under the same; and so long as –
the player gives the club advanced notice of any intended promotional activities or image exploitation.
Club Rights
The player transfer agreement should also give the club the right to photograph the player, both individually and as part of the team, and set out under what circumstances the club can use these photographs. For example, the club may want to use the player's image on their website and other promotional material. This clause should state that the club will use the player's photograph in connection with the manufacture, sale, distribution, licensing, advertising, marketing and promotion of their branded and football related products.
Similarly, the player may want to limit the above clause so that use of their image is only used as much as the average player's image is used in the club's first team, for example.
Conclusion
If a player transfer agreement includes the above provisions then it is a good start to addressing issues surrounding a player's image rights, from both the perspective of the club and the player.
This blog highlights how valuable correctly documented image rights can be for an individual and, in the case of a football player, their club. The potentially significant tax savings can far outweigh the cost of seeking professional legal advice at the outset.
For all new clients we offer a no cost no obligation call of up to 20 minutes to first discuss you matter and requirements before confirming a scope of work and quote. This can be arranged by emailing your details and an overview of your matter to wewillhelp@jonathanlea.net