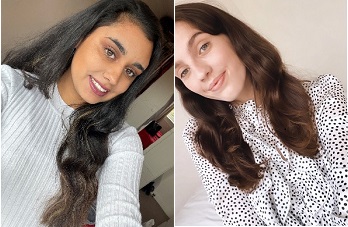 Jessica Mainwaring and Siobhan Johnston join the Jonathan Lea Network
We are delighted to welcome Jessica Mainwaring and Siobhan Johnston to our retained team at the Jonathan Lea Network. They will both be based in our Haywards Heath office assisting our administration and accounts team.
Jessica has just graduated from the University of Surrey after completing a four year degree achieving a First Class Honours in Business Management (Marketing). Jessica is excited to put what she has learnt academically into practice, whilst acquiring more skills in a real-life business environment.
Jessica said "I'm massively thrilled to join such a fast-growing, innovative company at such an exciting point. I am confident that the Jonathan Lea Network will bring me many exciting opportunities and I look forward to assisting the team!"
Additionally, Siobhan has filled the role of Junior Office Administrator. After years of customer-facing experience in a variation of roles, Siobhan is looking forward to making the switch to a more business-centric role.
Siobhan said "After meeting the team and getting settled in, I have been provided with the opportunity to assist initially with the accounts side of the business. I already feel myself growing and learning both in respect of the professional experience and the increase in confidence I am gaining from being responsible for a number of new tasks. I am incredibly excited about the future and grateful for the opportunity here."
Jonathan added "Our senior administration employees interviewed a number of candidates over several weeks and in the end they were very happy to recommend that the firm offer both Jess and Siobhan permanent positions with us. As our client base and the number of solicitors we have working with us grow it is important that our support and administration function is well staffed so we can continue to improve our service standards. I look forward to seeing Jess and Siobhan develop their careers and hopefully stay with us for many years."