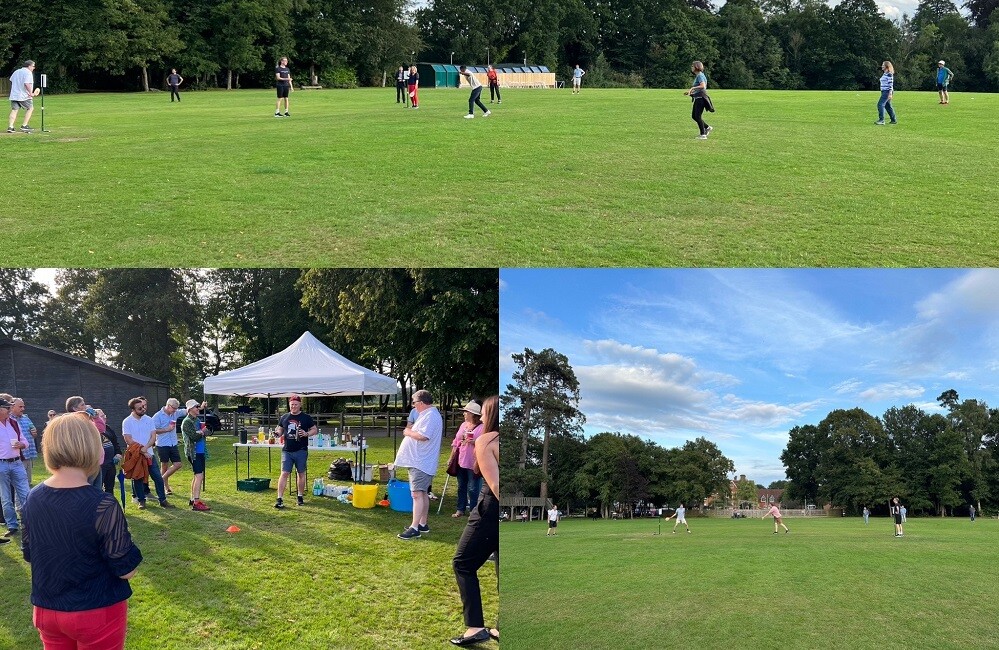 JLN Annual Stoolball Event 2023
Last Thursday night saw the team at the Jonathan Lea Network hosting our annual stoolball tournament. Once again returning to the scenic grounds of Great Walstead School, this year's tournament was hosted in association with the Haywards Heath Business Association (HHBA).
This was our third year hosting the tournament and it was our best attended tournament to date with a number of local businesses and contacts in attendance.
The two teams were set, the Jonathan Lea Network versus the local businesses. The local businesses opted to bat first, quickly stamping their authority on the evening's proceedings with an array of majestic batting displays. Paralegal Andrew Haimdas did manage to bowl a fabulous hat trick. Despite this, the Jonathan Lea Network were set the unenviable task of reaching 156 runs in 17 overs. Solicitor Callum Ritchie couldn't quite recreate his excellent form from last year, Andrew Haimdas was much less effective with his batting, and the rest of the team couldn't quite channel their inner 'Ben Stokes' either. There was a glimmer of hope when work experience student Barnaby Van Hoeken sent four consecutive balls flying over the boundaries. Ultimately, however, it was not enough to stop the local businesses easing their way to victory.
Sue Llewellyn, HHBA Business Manager said "Our Haywards Heath Business Association members had a superb evening at the recent stoolball event with The Jonathan Lea Network. Thanks to Jonathan and the team for organising and offering such great hospitality, it was a thoroughly enjoyable evening networking with delicious food and great company, we look forward to a re-match next year!"
Jonathan said "It's great to see our annual stoolball tournament grow in popularity. We hope this continues and we see many more faces in years to come. In and amongst the awful weather this summer, it was a relief to have great conditions for the evening. Despite being on the losing end (I have already told the team we will have several training sessions in advance of next year's edition!), the match was great fun. My thanks go to Centre Catering for providing a great selection of burgers, the local businesses and friends in attendance, and the team at JLN and the HHBA for pulling together a fun evening for us all to enjoy".
You can check out some images from the evening below: