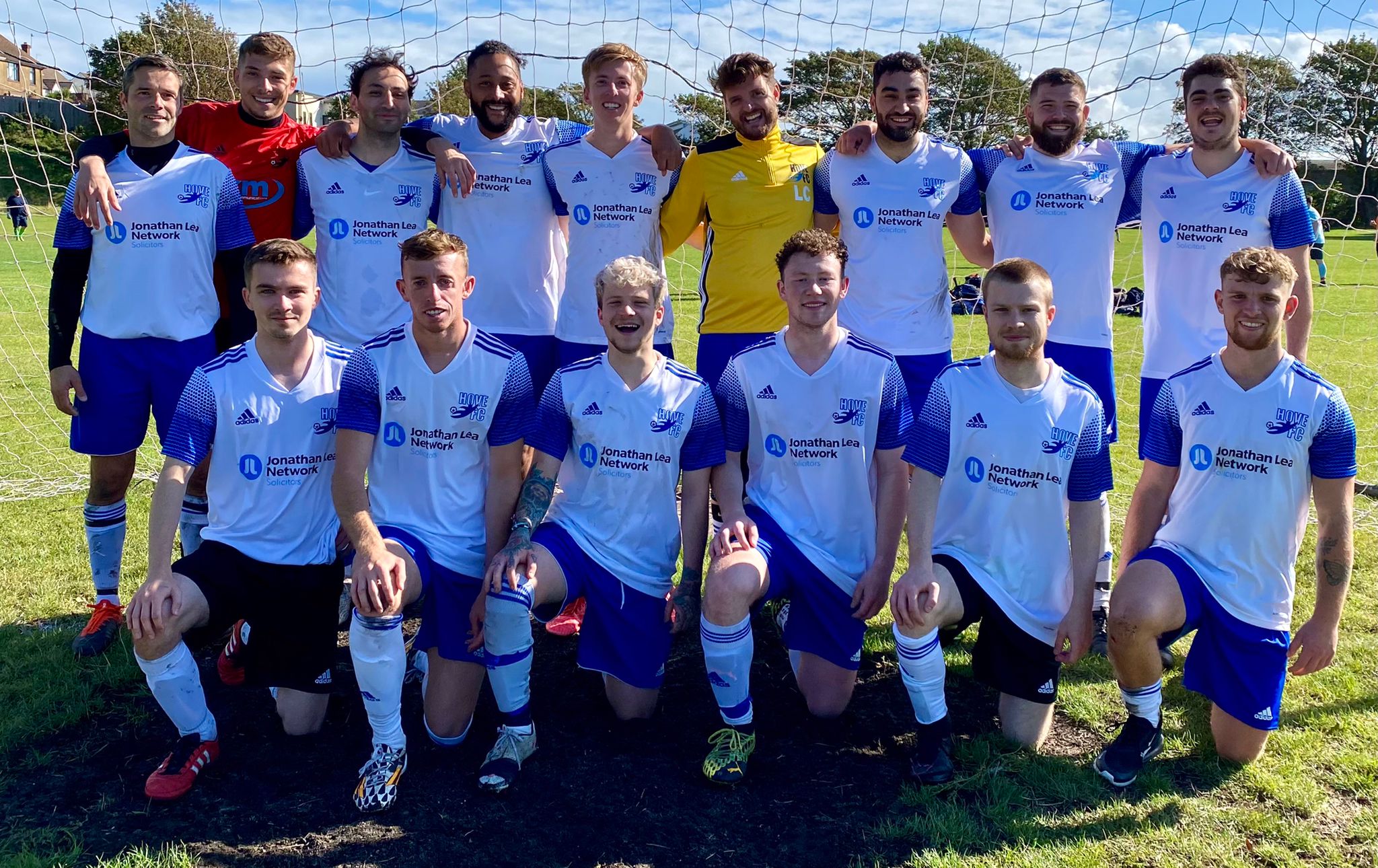 The Jonathan Lea Network Sponsors Hove FC
At the start of the season we sponsored a local football team, Hove FC, which is also one of our trainee solicitors Callum Ritchie's team. This sponsorship included funding these lovely kits which with our branding on them. It would seem our new kits have proved to be a lucky charm, as Hove FC scored 5-1 on their first game!
Hove FC manager, Laurence Chandler, has said "The new kits are fantastic and the squad are over the moon with them. It is fantastic that our first gameday led to us coming away with a 5-1 victory. We look forward to developing an ongoing relationship with the JLN over the coming seasons."
As a firm we love to support events and businesses local to us, so we were delighted to be able to support and partner with Hove FC.
Callum stated "It's fantastic that The Jonathan Lea Network have committed to sponsoring Hove FC. The new kits are great and a welcome change from the old kit. Hove FC look forward to hopefully repaying the JLN by hosting a "JLN x Hove FC" tournament in the summer for a day of football."