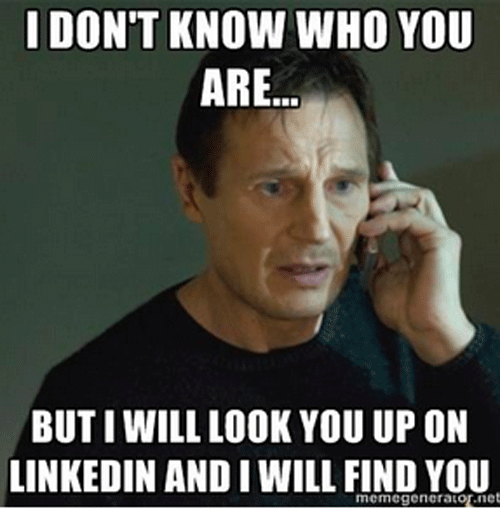 The Ownership Of An Employee's LinkedIn Account And Contacts
I recently returned from a couple of days spent in Jersey where I was cross-examined in court as the expert witness who wrote a report for the defendants that related to the use of social media. While my report was focused on the practicalities, rather than the legal aspects, of using LinkedIn and other social media for business purposes I thought I'd write this post to outline what I understand the legal position (in the UK) to be in respect of the ownership and use of LinkedIn accounts. The expert report I produced for the court in Jersey does not bear any connection to this post and shall remain confidential.
Before third-party networks such as LinkedIn and the world of social media existed, the position in the UK with regard to the ownership of a company's contact lists and databases was relatively straightforward: materials created during the course of employment are of a confidential nature and are deemed the employer's proprietary information.
Hays v Ions 2008: LinkedIn account ownership and an employer's client email addresses
The first court ruling in the UK relating to LinkedIn accounts was back in 2008 with  the High Court case of Hays v Ions. Mark Ions, a former employee of recruitment company Hays, was ordered to hand over details of contacts that he had migrated from his work email address book to his personal LinkedIn account.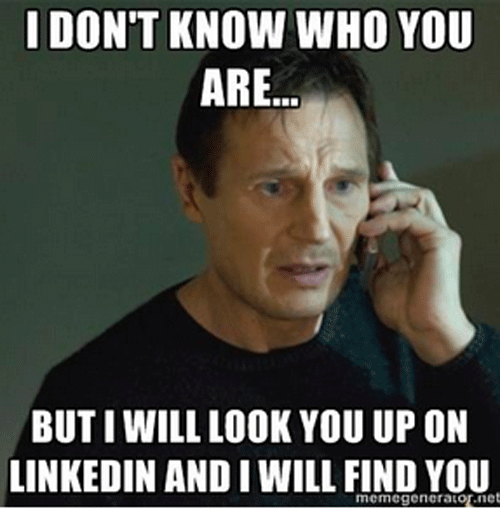 Hays had alleged that Ions transferred the contacts while working at Hays with a view to their subsequent use in connection with his own rival business. Ions argued that Hays had encouraged his use of LinkedIn to connect with clients and that, once the Hays contacts accepted his own LinkedIn invite, those contacts ceased to constitute Hays's confidential information because the information was then accessible to others on LinkedIn. The court did not accept Ions's argument and noted that, even if Ions had had permission to use client email addresses to connect with clients, it was unlikely that this extended to the use of such information outside his employment with Hays.
 Despite ordering the disclosure of the Hays contacts and all emails and documentation relating to such contacts and any business obtained from them, the judge in that case held that Ions was not required to disclose all of his LinkedIn contacts to Hays because those contacts could include many persons who had no contact with Hays.  This suggests that the judge accepted that the entire LinkedIn account, although originally operated by Ions in the course of his employment, was not material proprietary to Hays, his employer.
Whitmar v Earth Island 2013: LinkedIn groups
 We now have a second court ruling in the UK relating to the ownership of LinkedIn accounts.  In July 2013, the UK High Court considered who was entitled to operate four LinkedIn groups that had been set up by an ex-employee when that employee left the company.  In Whitmar Publications Ltd v Gamage, Wright, Crawley and Earth Island Publishing Ltd, three employees had resigned from Whitmar to work for Earth Island, a rival publishing company that the employees had set up a few months earlier.
Whitmar alleged that the defendants had taken steps to compete against Whitmar while still employed by the company, in that they had misused Whitmar's confidential information, infringed its database rights and breached their terms of employment.  Concerning the LinkedIn groups at issue, Whitmar claimed that although the groups had been managed by Ms. Wright – one of the former Whitmar employees – on behalf of Whitmar as part of her employment, the defendants had used them for the benefit of their rival business while still employed by Whitmar. Whitmar sought an interim injunction to prevent the defendants from using, exploiting or divulging to any third party any of the information contained in these LinkedIn groups. Given that this was an emergency application, the court made a preliminary assessment of the evidence only.
The court agreed that Whitmar had a strong case that the defendants had been actively competing against Whitmar while still employed by it, in breach of the terms of their employment.  Further, the court rejected Wright's claim that the LinkedIn groups were personal to her and merely a hobby. Wright was responsible for dealing with the LinkedIn groups as part of her employment duties at Whitmar and the groups were operated for Whitmar's benefit and promoted its business, as evidenced by the fact that Wright had used Whitmar's computers to carry out her work on the LinkedIn groups.  The judge also agreed that information contained within the LinkedIn groups appeared to have been used as the source of the email addresses used to publicize an Earth Island launch event.
Ultimately, the court granted an order requiring the defendants to facilitate the exclusive access, management and control of the LinkedIn groups to Whitmar, ordering the defendants not to access or do anything that would prevent Whitmar from accessing the groups, and preventing the defendants from using, exploiting or divulging to any third party any of the information contained in the groups.  In effect, the judge decided that Whitmar had a good chance of succeeding at full trial based on the available evidence.
Since the judgment in the first phase of the case, the parties have entered into an out-of-court settlement that, according to Whitmar's website, means that the ex-employees will not enter into or fulfill any contract with a number of Whitmar clients or customers until December 20, 2013. The ex-employees have also returned control of a number of LinkedIn groups to Whitmar. Unfortunately for legal purists, but maybe happily for the parties, as a result of the settlement we won't now get to know how the court would have ultimately ruled at full trial.
LinkedIn and confidential information
So, do LinkedIn contacts created during a period of employment amount to confidential information? The law states that general contact details available from the public domain cannot constitute confidential information, but private contact information gained during your employment is a different matter.
It has been held that direct dial telephone numbers and email addresses stored on your work IT systems can be classified as confidential information, and as such are owned by your employer. The big difference with LinkedIn is that ownership of the account is personal to the account holder under LinkedIn's own terms and conditions. And this data, of course, is stored on LinkedIn servers, not that of your employer's.
Until further rulings, the position appears to be:
1) If the contacts are in the name of an employee's personal account (i.e. an employee is not maintaining a LinkedIn group on behalf of an employer) an employee is likely to be in a stronger position.
2) If the contacts amount to private information gained during employment, such as emails and direct dial telephone numbers, this would significantly weaken the position of an employee.
3) If an employee has compiled their contacts from uploaded email addresses at work, or an employer has in some other way provided an employee with business contacts and/or paid for a premium service in respect of online networks, a claim for ownership is likely to be more in an employer's favour.
Other factors to consider are whether:
1) An account is maintained for the main purpose of promoting the firm's business.
2) The information collected and used is used solely during the course of employment.
3) The use of such information by an employee amounts to a breach of fidelity and good faith.
4) It was instructions from an employee's superiors to manage the Linkedin account in a certain way that contributed to the growth or success of the account.
5) Any guidance was given by the employer in establishing connections which was in the course of employment.
Employer social media policies
The cases outlined above demonstrate that as different online networks become more and more important to certain businesses employers should make it clear to employees which LinkedIn and other social network resources, blogs and online forums are operated by the employees in the course of their employment and to what extent the information in such accounts belongs to the employer, and what remains personally owned by the employee.
The gold standard of protection for an employer is to have clear provisions in its contracts and policies. Businesses need to implement clear policies that set out precisely what data an employer retains as its own property and also how employees should use such online tools in the course of their employment. Other provisions to include in contracts and policies would be to impose duties on employees in relation to their LinkedIn contacts during and after employment, such as explaining that all new LinkedIn contacts' details will be uploaded to the employer's client database, that the employee will delete all contacts made as a result of their duties on request and that LinkedIn contacts cannot be used for the purpose of competing with the employer. Job descriptions should also state that an employee is to establish LinkedIn connections for the employer's benefit.