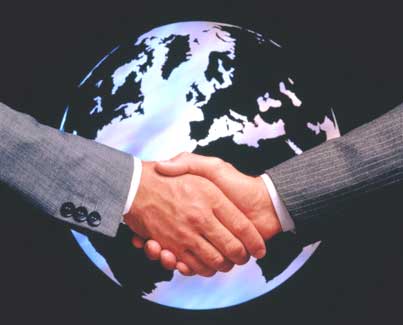 A summary of legal work carried out by the Jonathan Lea Network in 2013
I started off life as a self-employed solicitor on the 1st January 2013 and right from the beginning it has proved to be the busiest period I've experienced in the last nine years of practising law!
Being a free agent has allowed me to market myself much better, keep my overheads at a minimum and also adopt a more flexible and client friendly approach. I have been able to provide legal services to startups and SMEs where the work is not categorised as a 'reserved activity' by the Legal Services Act and which regulated law firms do not have a monopoly over, as well as outsource and refer work to the extensive network of law firms and lawyers I have built up over the last few years.
This has enabled me to price legal services at a more affordable level and also ensure that clients receive the best possible advice and assistance.
Where it is legally and/or commercially necessary for a firm of solicitors to be instructed by clients, I have built strong relationships with a select number of small London based law firms that I can carry out work through as a consultant under their regulatory and insurance umbrella. With modern technology I can access these firms' systems remotely and collaborate with their own lawyers so as to provide clients with a seamless service.
The following represents a pretty comprehensive list of matters that I worked on during 2013, roughly covering the four specialisms of Corporate, Commercial Contracts, Commercial Property and Dispute Resolution:
Corporate
i) Setting up a joint venture investment vehicle for three healthcare companies and assisting on the subsequent seed investment in a medical technology company developing smartphone and tablet applications.
ii) The merger of two Canary Wharf based financial services recruitment companies.
iii) The acquisition of two established accountancy practices in North West London and on the associated earn out arrangements.
iv) The creation of a new class of shares for an Edinburgh based film production company.
v) A de-merger in respect of one of the UK's longest established IT supply companies based in Shoreditch.
vi) The buyout of a co-founder's shares in a FCA regulated fund management company.
vii) Creating and registering a debenture at Companies House as security for a director's loan made to an IT company.
viii) The re-registration of a public company as a private limited liability company and on the appointment of a new director and an employee share scheme.
ix) A Seed Enterprise Investment Scheme investment in a Cornwall based tech startup.
x) A shareholders agreement for an international digital marketing company.
xi) The legal requirements for marketing documentation used for raising a finance round, as well as updating the company's articles of association and producing relevant shareholder resolutions.
xii) The sale of a commodities brokerage business.
xiii) A domain names acquisition and transfer agreement.
xiv) An investment in a digital marketing agency and the subsequent merger of two other similar businesses.
Commercial Contracts
i) Commercial rights licence contractual documentation used for trading oil and gas produced in the US around the world.
ii) An artist management agreement for the grime sector of the music industry.
iii) Terms and conditions for a new flights and holidays deal comparison website.
iv) Determining the enforceability of confidentiality obligations, restrictive covenants and intellectual property rights provisions in a long term consultancy agreement in respect of the development of a new software product.
v) A software application design and development agreement, including project plan, change request procedure and intellectual property rights assignment aspects.
vi) Issues relating to terminating a compliance services contract following fines levied by the FCA.
vii) A user licence agreement and privacy policy for a new business social network.
viii) Contractual documentation for an international data subscription business.
ix) A founders agreement for independent consultants involved with a tech startup and an affiliate marketing agreement.
x) Freelance consultancy agreements and share options for a corporate training startup.
xi) An agent's commission agreement for a City brokerage.
xii) An IT contractor supply of services agreement.
xiii) A hosting and cloud services agreement.
xiv) The terms of business and engagement letter for a management consultancy business, as well as an international tax efficient structure for future expansion and an LLP agreement for the UK operating subsidiary.
xv) A finance introduction agreement.
xvi) A software licence, service level and escrow agreement.
xvii) The terms of use, disclaimer and privacy policy for an iOS mobile and tablet parenting application.
Commercial Property
i) The sale of a central London pub near St Pauls.
ii) A new 5 year commercial lease of a former embassy building in Mayfair entered into between the property's offshore owners and a leading international lifestyle management company.
iii) A commercial lease to be entered into between an IT services company and Brighton & Hove City Council.
iv) The heads of terms for a joint venture between a leading property developer and an offshore family trust for the development of a mixed use marina.
v) A property licence to occupy for a community arts centre.
Dispute Resolution
i) Negotiating a settlement regarding the inheritance of shares in a company and the contested beneficial ownership of London based buy to let properties.
ii) A dispute relating to convertible loan notes used to make an investment in a medical technology company and the service of statutory demands on the company's directors.
iii) A commodities trading dispute, responding effectively to a statutory demand and drafting a settlement deed.
iv) An international trade dispute involving allegations of breach of contract and fraud and determining the relevant governing law and jurisdiction.
If you've got this far, the following is a recent testimonial from Andrew Lopianowski, Managing Director of Onyx Consulting, that, without any prompting from me, he very kindly posted on my LinkedIn profile:
"Jonathan is a consummate professional and valued advisor. Faced with tight deadlines, I've been impressed not only with his responsiveness, but also with the quality of his work. He has repeatedly gone out of his way to deliver on short-term requests that have been critical to my business. But more importantly, I've found him to always be available to provide advice and support in response to presenting issues. My business and I are deeply grateful for his ongoing hard work and support as we know that we can always rely on him to be there when we need him."