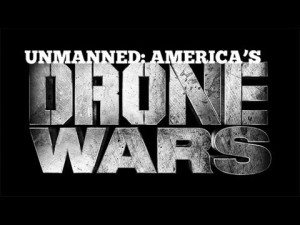 The US drone wars in Pakistan and their devastating impact
I was recently sent the following documentary that has been produced by the US filmmaker Robert Greenwald. The full length feature version is available to stream for free online for a limited time by signing in via this site. I definitely recommend watching this film to get a more rounded understanding of what is happening in Pakistan than you might have already.
Despite the Western mainstream media reporting the government line that only 'terrorists' are being taken out, it seems the reality is somewhat different, with the US readily classifying as 'terrorists' those that organise peaceful meetings and protests against the drone program and also commonly targeting innocent men, women and children, while ensuring that any strike is followed a few minutes later by a second strike to take out any witnesses who have gone to help those that have been attacked.
Whether deliberately or not, it seems that the injustice and inhumanity of the US strategy is only going to fuel the desire to take up arms in otherwise peaceful and non-politicised tribal areas. The drone industry is already a multi billion dollar business with the arms dealers greedy for more opportunities to sign contracts with the government and the politicians forever keen to be funded and lobbied by these defence contractors.
As General Eisenhower warned in 1961 when he left the White House it seems that the Military Industrial Complex is running wild in modern day America (and the UK too – defence businesses even have staff seconded to the Ministry of Defence). At this rate, it is not beyond the realms of possibility that one day soon anyone anywhere in the world who shows any slight lack of submissiveness to the US kleptocracy will be quickly zapped from above…