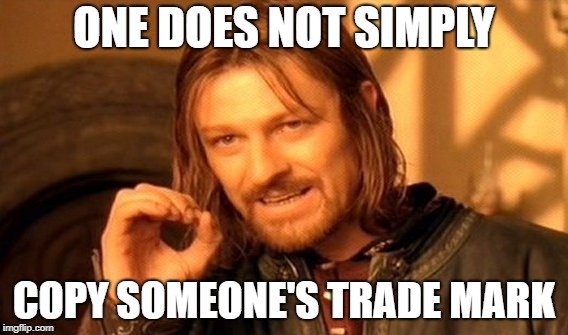 How To Register A Trade Mark In The UK And The EU And How Much It Costs
Trade mark process and fees
If you are looking to protect your brand, the best form of legal protection available is a trade mark. Trade mark applications may be made not only for brand/trading names and product names (e.g. for goods/service offerings), but also for logos, slogans and other elements of branding such as product shapes/packaging and even sounds, colours and moving multimedia images.
The protection they give is an exclusive right to use that mark for the goods/services protected under the registration for a 10-year period (renewable indefinitely). This means that if a competitor starts trading using an identical or confusingly similar mark for identical or similar goods/services, the trade mark owner has a claim for trade mark infringement.
Excluded marks
Not everything is capable of trade mark protection (even if it falls into one of the categories mentioned above). Some examples of marks which will generally be refused registration include marks which:
are devoid of any distinctive character
are descriptive of the kind, quality, quantity, intended purpose, geographical origin, or other characteristics of the goods/services
consist exclusively of signs which have become customary in the trade
consist exclusively of a shape which results from the nature of the goods themselves, which is necessary to obtain a technical result, or which gives substantial value to the goods
are deceptive, contrary to public policy or to accepted principles of morality, or made in bad faith
are specially protected emblems
Territory
When deciding on a strategy for protecting a mark capable of trade mark registration, the first consideration is the scope of protection sought. Ideally brands should secure trade mark protection in all territories in which they market and sell their products/services. For start-ups especially, the fees involved can make this difficult. Where costs are tight, a common approach is to start locally e.g. seeking UK trade mark protection first and then expanding protection at a later date.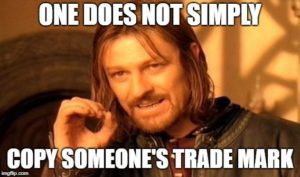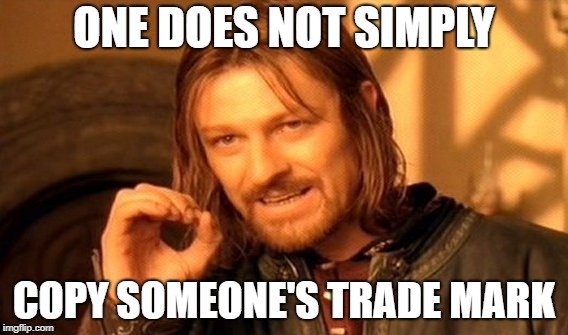 Clearance Search
Although the Intellectual Property Office (the official UK government body which handles trademark applications) will not itself reject marks based on conflict with existing third party marks, other owners of registered or unregistered marks are entitled to oppose trademark applications. The opportunity to do this arises during the 2/3-month opposition period during which the application is published online. This makes it crucial to carry out a comprehensive conflict check against existing marks, which also helps to determine whether the mark is available for registration in the first place.
Classes and Specification
Choosing which of the 45 classes to include in a trade mark application can be a minefield and the risk of getting it wrong can have dire consequences. If the correct classes are not accurately identified, the result can be a complete mismatch between your actual trading activities and the activities covered by the trade mark, meaning the mark is effectively useless.
Once the classes have been selected, a clear and comprehensive description must then be drafted under each class. This is known as the 'specification' and it must accurately reflect the goods and services relevant to the mark. Identifying the classes and drafting the specification (along with the clearance search) is where a trade mark specialist can add real value.
Timescale
The whole process (from application to registration) typically takes around 4 months for a UK trademark and 6 months for an EU mark, providing there are no oppositions or other complications. Applying as soon as the mark has been chosen is advisable, not only because the system works on a first-come-first-served basis but also in view of the fact that it helps to flush out the existence of any conflicting marks which may mean having to rebrand.
Costs
On submitting a trade mark application, official filing fees must be paid to the IPO (i.e. the trade mark office). The amount due depends on how many classes are covered in the application. This starts at £200 (no VAT) for UK marks for one class, with an extra £50 payable per additional class. For EU marks, the filing fees start at €850 for one class, plus an extra €50 for the second class and an extra €150 for each class thereafter.
If you would like to instruct us to handle your trademark application from start to finish, please get in touch to discuss our trademark pricing (from £700 plus VAT for a UK trade mark registration and from £1,100 plus VAT for a EU trade mark registration). The fees we charge cover a conflict check against existing registered marks, drafting the specification/application and submitting it, liaising with the IPO and handling all further pre-registration correspondence. Our fees do not include dealing with any third party oppositions (or threatened oppositions) but we would be happy to quote for this separately if necessary.
Information Required
What follows below is a summary of the information we require upfront in order to get the ball rolling with a trade mark application:
The mark itself (i.e. the exact wording or, if there is any logo/figuration or stylisation of the text, a file upload of the image)
Whether you are seeking a UK or an EU mark
Who should be listed as the owner of the mark (e.g. individual or company name)
What goods/services the trademark covers and, where possible, a URL to help us understand the business in more depth
For EU marks only, the nationality of the applicant if filing as an individual