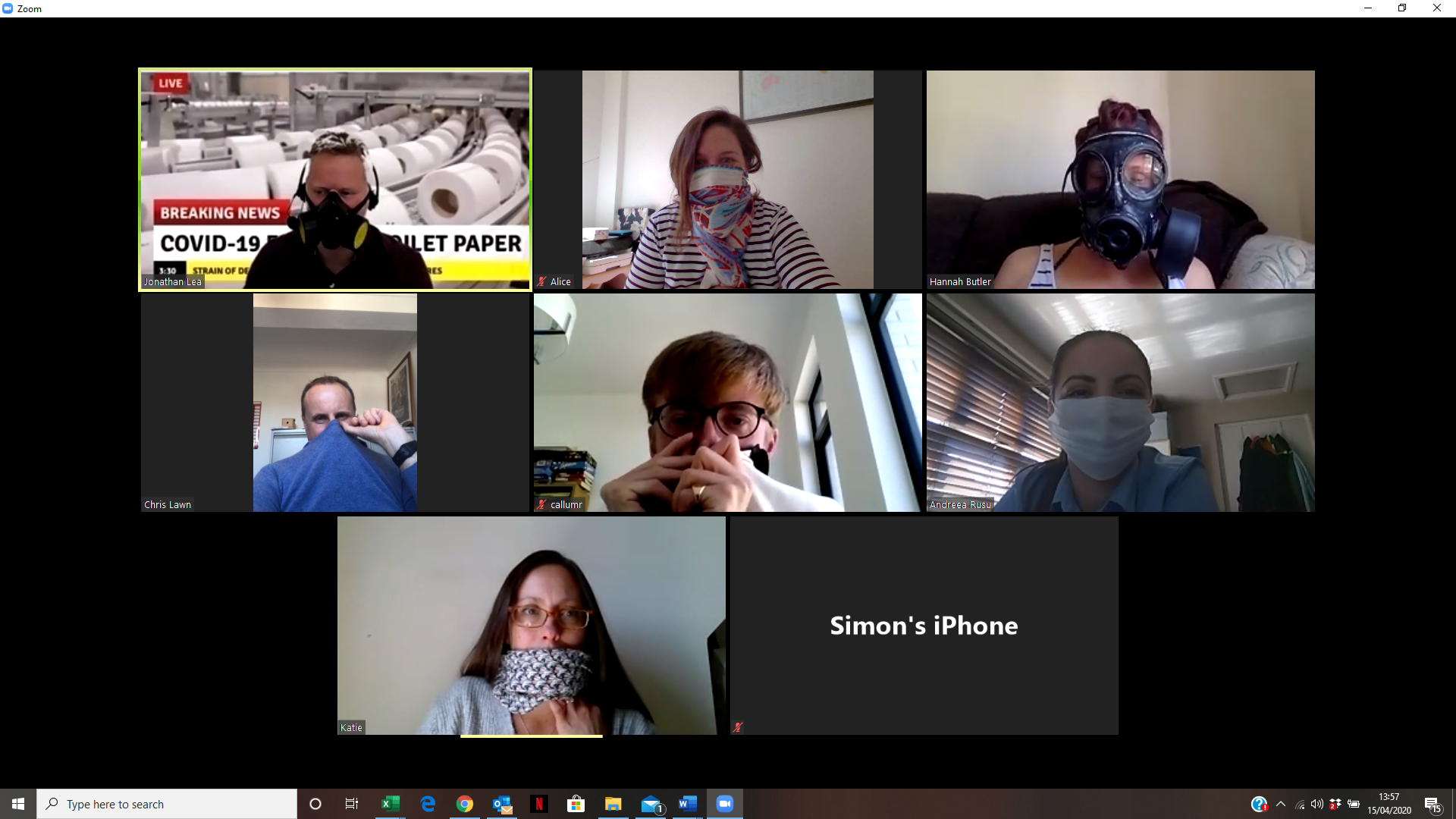 New Trainee Solicitor at the Jonathan Lea Network
Andreea Rusu, who joined us a paralegal in September 2019, has become the Jonathan Lea Network's third trainee solicitor approved by the Solicitors Regulation Authority since the firm started trading as a regulated practice on 1st May 2019. Our other trainee solicitors Simon Brooks and Callum Ritchie started their training contracts in June and November 2019 respectively.
Despite the Coronavirus pandemic and the negative economic impact of the UK government's lockdown rules we believe in the need to continue to offer career progression and have confidence in the future of our business and ability to adapt.
Andreea supports other members of the team by undertaking a range of legal research, drafting and administrative tasks, while also handling several of her own client files, particularly relating to the SEIS/EIS startup investment schemes, IT commercial contracts and some private client work (such as declarations of trust for residential properties). Andreea has impressed us with her willingness to take on responsibility, use her initiative and determined attitude in helping clients resolve often complex issues.
Andreea's career path
Before moving to Crawley to join her husband in November 2016, Andreea studied in both Romania and Norway and then worked as a legal consultant for a Romanian accounting firm where she assisted entrepreneurs and small companies with a range of commercial, tax and data protection matters.
After arriving in the UK Andreea decided to follow her legal passion and commit to the arduous route involved in qualifying as a solicitor. Over the last few years Andreea completed the UK academic qualifications required (the Graduate Diploma in Law, followed by the Legal Practice Course) while throughout her studies she also undertook a number of work placements, in the process gaining useful practical experience in many different practice areas.
How our 'period of recognised training' works
At the Jonathan Lea Network our paralegals and trainees are usually a clients' main point of contact and operate in effect as project managers. We believe this is the most efficient and client friendly way of operating, as well as providing the best training. Junior fee earners get a lot of early responsibility and can develop faster as a result, albeit they have all the support, direction and supervision they need from our senior solicitors.
As well as Jonathan keeping a close eye on how matters are developing and transferring his experience and knowledge wherever possible, our trainees also regularly work closely with our virtual network of self-employed experienced solicitors. This means no question remains unanswered and our trainees are able to increase their know-how and broaden their experience as a result.
Our first two trainee solicitors
Our first trainee Simon Brooks comments that "I've gained great insight and exposure to a broad range of legal practice areas during my time at JLN. I've assisted clients from an interesting and diverse array of sectors and I've always had a full workload which has kept me engaged and interested. I feel I've developed a lot as a result and particularly enjoy now managing some of the firm's more complex SEIS/EIS files. Recently I've been working a lot with one of the firm's consultants Amit Sharma to increase my commercial property experience".
Callum Ritchie originally joined us for a short work experience placement and despite not looking to recruit at the time was then offered a permanent paralegal position. Now a trainee, Callum believes "working for JLN has really helped me develop my experience across a variety of practice areas (recently from tax to property to corporate affairs to disputes) providing me with a solid platform to continue developing an array of core skills. I've really advanced my ability to manage clients and their matters, while I also like the fact that the firm actively encourages juniors to get involved with business development activities and networking which has enabled me to gain more of an understanding of how law firms are run as well as the thought processes and activities that are behind the continued growth and development at JLN."
As alluded to above, giving our trainees early responsibility and their own cases allows JLN to be much more responsive and cost effective by restricting the involvement of our experienced solicitors, who have more demands on their time and higher hourly rates, to only where it's necessary to make a difference and add value.
This way of operating has worked surprisingly well with our self-employed solicitors who although not based in the office increasingly work very closely and effectively with our trainees. Our trainees benefit from this knowledge transfer while our consultant solicitors can focus their time on higher value work and take on and manage more matters as a result.
My own experience
I experienced a similar way of operating when I undertook six months of his training at Clyde & Co's Dubai office in 2006, where, despite having no prior experience of the various local laws, from the outset I was handed my own files to manage covering varied matters in different Gulf jurisdictions. Within the first couple of weeks of arriving, this involved being the main point of contact for the senior executive team of France's leading construction company in securing hundreds of employment visas for workers from Kerala in India, as well as advising France's leading oil exploration company on a joint venture with Saudi Arabia's main state run oilfield services company.
This was in marked contrast to the usual experience of trainees in London and I found I far preferred the more open and positive culture I encountered in Dubai where juniors were thrown in at the deep end but found they could get all the advice, support and encouragement they needed from the other more experienced lawyers and government liaison officers in the office.
We strongly believe that training at a small, but fast-growing law firm such as JLN, has enabled our trainees to develop their skillset and general abilities far quicker than if they were working at most more established law firms. Despite the high level of responsibility given to trainees they work as part of a cohesive wider team where works is shared between fee earners and there is no requirement to meet ambitious billing targets or a culture of long hours. JLN also organise regular social events, including both Christmas and summer parties and end of month pub lunches.
The future
The firm enjoyed a good start to 2020 and although since March a lot of new instructions have been put on hold as a result of the Coronavirus pandemic all fee earners remain busy and as at the time of writing there are no plans to furlough any staff. Going forwards JLN aims to keep growing its retained team in Haywards Heath while also continuing to attract experienced specialist consultant solicitors who want to enjoy the freedom and flexibility of working remotely on a self-employed basis. The firm is confident it will continue its general upward trajectory and those that qualify with us as solicitors will have the opportunity to quickly progress their career and play a key role in developing a successful, modern law firm.