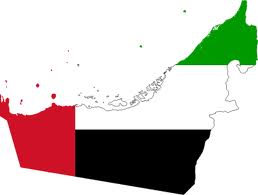 Opportunities for British Businesses in Dubai
Having lived in Dubai for six months in 2006 when I trained with Clyde & Co I have always thought of returning for a longer stay, so yesterday I attended the 'Access Middle East – Opportunities for British Business' event at the Institute of Directors on Pall Mall, sponsored by the Links Group of Companies, DIFC Courts, Definitely Dubai (the official tourism portal of the City of Dubai) and Dubai FDI. Also in attendance was the nephew of HH Sheikh Mohammed bin Rashid Al Maktoum, currently working at the UAE Embassy in London.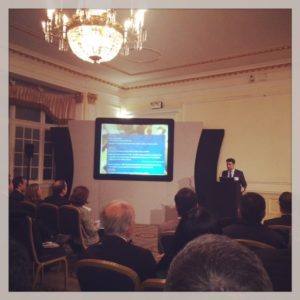 Fahad Al Gergawi from Dubai FDI began by outlining how Dubai has transformed itself from a local trading community to one of the most successful cities in the world in less than 40 years. Dubai has become the perfect gateway between East and West and a very lucrative imports and exports hub, while Dubai's expatriate residents now stands at 2 million thanks to the lifestyle appeal and investment incentives. The tax free policies and penalty-free repatriation of earnings create great personal and business opportunities.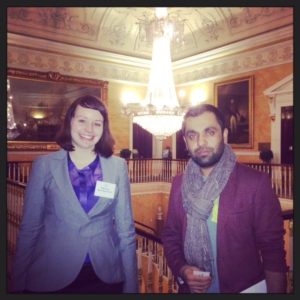 According to FDI Intelligence, in 2011 while many economies were struggling with ongoing economic problems from the global financial crisis, Dubai attracted overseas investment for a total of 273 projects worth USD 6.3 billion.
Fayha Sultan from Definitely Dubai highlighted some of the main lifestyle benefits of living in Dubai (although warned about the summer heat), before Mark Beer OBE outlined how the DIFC Courts work and explained how businesses have benefited from a fair and efficient judicial system based on a unique English language common law system independent of, but complementary to, the UAE's Arabic language civil law system.
Finally, company formation specialists The Links Group gave some information about one of their main services which ensures 100% of the beneficial ownership of a business remains with the foreign party when a company is required to be set up 'onshore' in Dubai (as opposed to one of the many free zones which in practice restrict how you can trade) and is legally required to have a 51% local partner.
The following tweets are some of the main points that resonated with the audience:
Fahad Al Gergawi, CEO @DubaiFDI says Dubai started of as cargo handling & re-export hub in 1950s #investdubai #IODdubai

— Jonathan Lea (@jonathanlea) February 26, 2014
Dubai International Airport is now 2nd busiest international airport in the world, Jebel Ali is 9th busiest container port #IODdubai

— Jonathan Lea (@jonathanlea) February 26, 2014
10 reasons to invest and work in #Dubai #ioddubai pic.twitter.com/b6tdfUpRQX

— Entropii ME (@entropiime) February 26, 2014
"Most people talk, we do things" HH Sheikh Mohammed #investdubai Non-oil industry accounts for 96% GDP #IODdubai

— Jonathan Lea (@jonathanlea) February 26, 2014
I see Dubai is really busy! A lot of #projects, #business… #ioddubai pic.twitter.com/LF3Ri3htJt

— Entropii ME (@entropiime) February 26, 2014
Inspiring speech by @fayhasultan @Dubai_DTCM on #dubai as a lifestyle #ioddubai

— Links Group (@The_Links_Group) February 26, 2014
If get judgment from #DIFC Court can enforce it throughout Middle East says @MarkGBeer (not so in UK) #IODdubai #investdubai

— Jonathan Lea (@jonathanlea) February 26, 2014