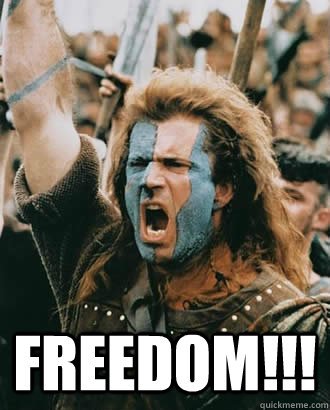 Should Scotland Be An Independent Country?
On Thursday 4th September the Real Debate Club and Jonathan Lea Network joined together to organise a debate on Scottish Independence at The Lansdowne Club.
It was quite hard work finding four speakers based in London, or who wanted to travel down from Scotland, to debate the motion but we eventually lined up Hardeep Singh Kohli, David Coburn MEP, Mark Littlewood and Rory Broomfield.
David Coburn, being a UKIP MEP elected as one of Scotland's seven MEPs, was likely to attract some press interest as the 'yes' campaign have so far tried their best to keep UKIP away from their group, while UKIP members have a reputation for being quite outspoken. Therefore, helped by a link to the story appearing on the Guido Fawkes home page, it was not too much of a surprise to see elements of David Coburn's speech make the headlines the next day.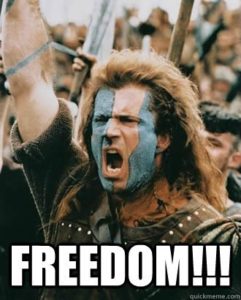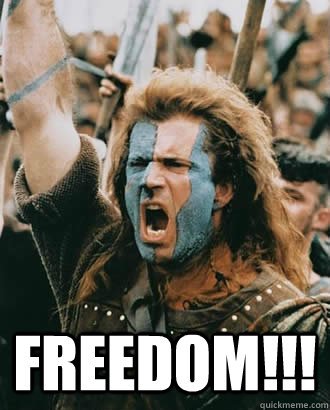 Hardeep Singh Kohli started by pointing to the fact that we had an all male panel and he usually refuses to speak at events where no women are represented. I feel I must address this by putting on record the fact that despite not being a fan of 'positive' discrimination we had made a concerted effort to find a female speaker. The very few we discovered were not available and we had to give up our search as otherwise there would have been no event. I'd like to go into more detail on this topic one day in the future…
Hardeep said Scotland is traditionally a centre left region so it doesn't seem right democratically that Scotland should be governed by a different type of government that the rest of the UK may vote in. Similarly, England would be the single biggest beneficiary of independence as England currently lacks representation in the UK.
Hardeep contested that it is Scotland that through its oilfields subsidises England and that "Scotland is the only country in the world to discover oil and get poorer, otherwise it should be the 7th wealthiest country in the world." His argument finished by saying that Scots are a talented bunch of people, having invented "TV, banking, penicillin and even sectarianism", that there was something rotten about Westminster and modern politics in the UK and that the Scottish would be better off creating a new and better nation.
David Coburn started by making a party political point about how Alex Salmond wants to keep the independence debate UKIP free, but his view is that Scots are still worried about the same issues that UKIP campaigns on. He then contested that the SNP had 'emerged from fascism in the 1930s' and had a track record of bullying people and frightening businesses,
David stated that Alex Salmond "wants authoritarianism, wants to limit land ownership like Robert Mugabe and has already merged the police forces French style like the gendarmes and made officers dependant on politicians for their positions." He also highlighted how the SNP's new child welfare laws mean every child in Scotland is watched by a state-sponsored "named guardian", something that was "terrifying", and "means a Stasi spy in every home in Scotland."
His main point seemed to be that "Salmond is not offering independence. He is offering rule from Brussels politically and rule from Frankfurt on the money side. He's not interested in Scottish independence. This is an exercise in extreme socialist economics."
Mark Littlewood then explained why as an Englishman he has come round to be on the side of the 'yes' campaign, although he disagreed with Hardeep in that his view is London and the South East subsidises Scotland, not the other way round.
Mark stated how England and Scotland are growing apart politically, it used to be different but now Scotland is consistently centre-left this needs to be reflected democratically as otherwise "10 downing street will be entirely dependent on a block of Scottish voting that will give rise to English nationalism." He pointed out how every government promises devolution and more power decentralisation, so if the Scottish want this they need to vote for independence and then hopefully "follow the teaching of Adam Smith rather than Goebbels and hopefully rediscover free market politics."
Mark finished by saying that Scotland and England should "be mature nations and go our separate ways to pursue own destinies" and that former communist countries in the old Eastern bloc managed to resolve these issues, like having their own currency and organising their own defence, quite easily.
Finally, Rory Broomfield started by saying that he was in the awkward position of being director of the Freedom Association and the Better off Out campaign, but against Scotland voting yes to national sovereignty. However, he was concerned how certain questions remain unanswered about what happens next and also the authoritarian nature of the SNP who he believes wish to take Scotland into the EU and trade their currency for the Euro.
Rory thought that Scotland's future entry into the EU will mean that the UK will have a reduced vote in Europe and Scotland will likely use their new EU vote to attack the City of London and English interests. He finished by stating that the UK would be the first developed nation to cut itself in two with big questions like nuclear deterrence yet to be decided. Therefore one of the  most integrated economies in the world could be put at jeopardy, while we would be 'better together' as the British flag resonates across the world, while Scotland and England would be less influential when they are apart.
The final votes from the audience were 35% for yes to independence, 63% for no and 2% undecided.