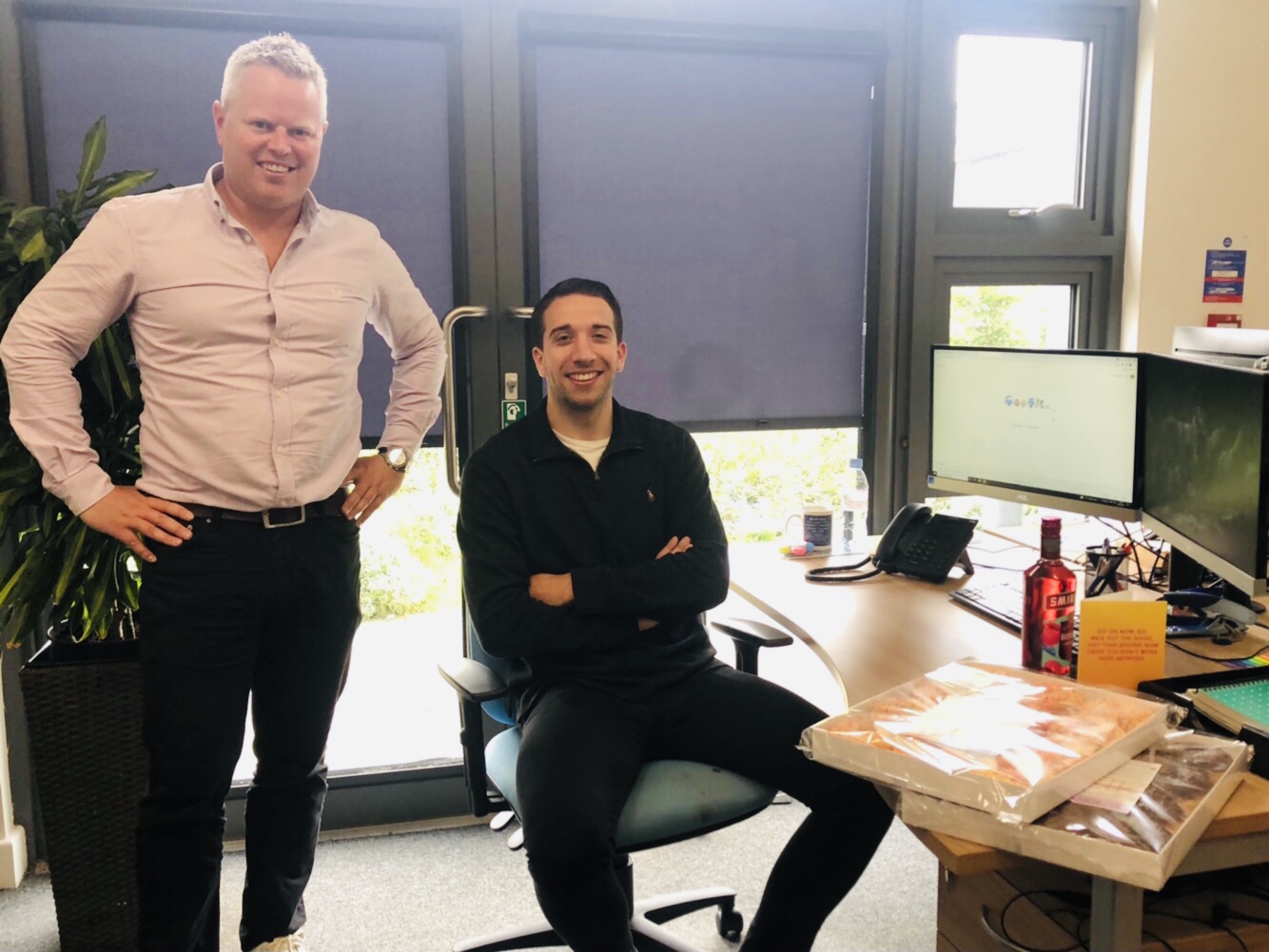 Simon Brooks Qualifies As A Solicitor
We are proud of our team for their hard work and dedication, while we have always seen it as important to offer career progression opportunities. This month we are delighted to announce that Simon Brooks has become our first trainee solicitor to qualify as a solicitor.
Simon joined us in August 2018 as the first paralegal we employed. At the time we operated from a tiny office in the roof above a small accountancy practice, trading under the insurance and regulatory umbrella of another law firm which Jonathan had joined as a consultant back in 2013. Despite being in our infancy Jonathan was able to interview several recent law school leavers for the role and eventually selected Simon due to his high academic grades, extra-curricular achievements and sense of ambition.
On 1st May 2019 we became a SRA regulated firm in our own right and shortly after this we applied to the SRA to offer training contracts, appointing Simon as the firm's first trainee solicitor.
Jonathan said:
"During Simon's three years with us the firm has increased its turnover by more than ten-fold with Simon's commitment and professionalism playing an important part in this growth. We have enjoyed seeing Simon progress and become a highly competent newly qualified solicitor able to confidently handle a wide range of corporate and commercial matters and keep demanding clients happy. In particular, he became an authoritative and widely regarded expert on HMRC's SEIS and EIS tax relief rules for startup investments. Simon will be greatly missed by all of us at the firm and we wish him the very best with his future career at Irwin Mitchell, one of the UK's top 25 largest law firms."
Simon also added:
"I joined the firm in 2018 as a paralegal and from day one I was responsible for carrying out meaningful fee earning work. The role is very client-facing and that has enabled me to develop the soft skills required to be a top quality solicitor. The work has been varied throughout my training which has kept me on my toes and allowed me to gain valuable experience in a wide-range of legal practice areas. I have spent the last three years managing and being responsible for my own workload, having introductory calls with potential clients to secure new instructions, drafting the legal documentation required to complete a wide range of transactions and providing commercially-focused advice on a variety of legal scenarios. 
 
When I joined the firm, it was only Jonathan and another qualified solicitor working full-time in the office, and the firm at that time was working under the regulatory umbrella of a firm based in the West End of London. I am leaving the firm with a sense of great pride, having seen the firm develop into an SRA regulated practice in its own right and to now having 12 full-time staff members who are based in the Haywards Heath office on a day-to-day basis, who work alongside an ever growing network of experienced, self-employed consultant solicitors. To have been a part of the firm's growth and development over the past three years has been deeply gratifying and rewarding. 
 
Thanks to Jonathan for giving me the opportunity in the first place and for allowing me to learn from him during my time here. I will miss the team and I have no doubt that they will continue to go from strength to strength and help the firm achieve its objectives."
Jonathan continued:
"Now that Simon's contract has come to an end, we have recently decided to appoint two new trainee solicitors, Elliott Le Warde and Sarah Lungley, who we will support through their training to become qualitied solicitors like Simon. Elliott and Sarah join our two other existing trainee solicitors Callum Ritchie and Andreea Rusu who are both due to qualify within the next year. It is very rewarding to watch our juniors progress to qualification and we hope to become well known as a firm that offers both good opportunities to law school leavers and is also seen as an excellent place to train."