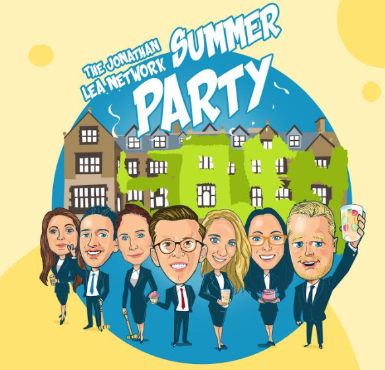 The Jonathan Lea Network Summer Party 2020
Dubbed as "Pimms, Canapés & Croquet Party", this year's Jonathan Lea Network Summer Party held on 30th July did not disappoint, despite all COVID-19 guidelines and restrictions ourselves and the hotel had to navigate.
Located in the heart of West Sussex with breathing views of the South Downs, South Lodge Hotel was a lovely setting in which to host our event, which also had the aim of celebrating the end of the onerous lockdown period.
We were lucky to enjoy perfect weather, allowing us to remain outside the whole evening with colleagues, friends and associates catching up over drinks and a buffet dinner (the hotel had ruled that canapes were not covid compliant). We even managed a game of croquet on the lawn as the sun was setting (after having signed a disclaimer and agreed to hand sanitise when the mallet was handed between players).
Thanks to everyone who was able to join us our 2020 Summer Party!
Here are some pictures of the event, as well as a very appreciative thank you letter from our local MP Mims Davies.