Author:
George Harrison
|
Trainee Solicitor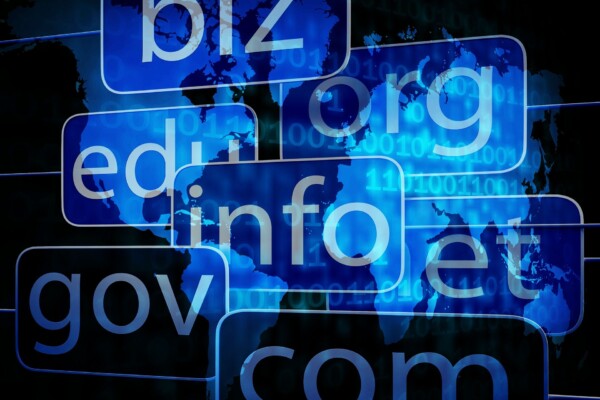 How we assisted a client with a novel internet domain name ownership issue in respect of a high value domain
Background
Internet domain names such as jonathanlea.net are key to a company's web branding as they provide a suitable human-friendly and memorable 'face' for websites, as without them we would need to continuously remember long strings of numbers (IP addresses) when accessing websites, which would be time-consuming and difficult. When thinking of a domain name for their website, business owners will need to carefully consider one that represents a memorable or descriptive label that sufficiently represents their business activities and indicates a level of control and ownership over the website advertising the business's activities, and it contributes to the business's overall branding, marketing and reputation.
Alternatively, domain names are often used for personal purposes, such as a personal website or blog.
Domain names were introduced in the 1980s as a result of the rapid growth of the internet when it was in its infancy, and the need to categorise websites effectively became urgent. There are two elements comprising domain names, and these are the generic top level domains (gTLDs) (e.g., '.com'), and country code top level domains (ccTLDs) (e.g., '.co.uk' for the United Kingdom, or '.mc' for Monaco). The latter, as the name suggests, are for particular countries, and the former are 'generic' as they are not specific to limited geographical locations and instead broadly categorise the site by its content.
The overarching body responsible for all domain names is the Internet Corporation for Assigned Names and Numbers (ICANN), which is a non-profit organisation responsible for maintaining the allocation of domain names, as well as the domain registries that record the domain names. The owner of a domain name is known as a 'registrant'. The domain registry (e.g., GoDaddy, Namecheap, et cetera) gives the registrant the right to exclusive use of the domain name for a defined period of time (usually one year to ten years). Thus, registrants are entitled to prevent third parties from interfering with their rights to exclusively use the domain during their period of ownership. By registering the domain name, the registrant enters into a contractual relationship with the registrar, but the key point to note is that the registrant never obtains absolute ownership of the domain as this will always be held by the domain registry.
Importantly, domain name registration does not imply trademark registration as domain names are not considered a form of intellectual property in the UK. Although, it is the case that possession of a particular trade mark may assist the owner of such to recover similar domain names that have been registered by a third party.
Evidently, given the rapid rise in popularity of the internet and its extensive growth in recent years, domain names can be highly valuable with real commercial value and it is sometimes the case that disputes arise in relation to ownership and use of domain names.
How we helped
Our client instructed us in his individual capacity as they own a high value four-letter domain name with a '.com' gTLD and there was a serious issue as to the ownership status of the domain name. Such four-letter domains are very rare and all have been registered since 2013, meaning that they are often only sold by private sellers, or snapped up by a bargain hunter if the registrant makes the serious mistake of letting the domain lapse (and the domain name is then subsequently returned to public market by the registrar).
The key issue was that our client had purchased the domain name for a four-figure sum and had registered the domain in their personal capacity as the registrant, but there was a dispute as to the precise legal and beneficial ownership of the domain name.
We instructed a specialist barrister who is an expert in these high-value domain name ownership disputes to assist us in relation to advising our client in conference, so that we could provide our client with suitable and practical advice to our client to ensure that their position in respect of the domain name is protected as far as possible so that our client can retain ownership of the domain name. The main reason why we provided our client with advice in conference was to help them to determine the most appropriate way in which they could retain their domain name, tailoring our advice to our client's specific needs and circumstances. Our specialist advice in relation to our client's domain name ensured that they felt confident in their ownership position regarding the domain name and they knew how to prove their ownership position to the domain registry.
How we can help you
If you own an internet domain name and you have a legal issue relating to it (whether it is an ownership dispute, cybersquatting issue, or anything else), we would be more than happy to advise you on your matter and guide you in relation to the most suitable next steps to resolve the situation. As always, we will ensure that your matter is dealt with expeditiously, diligently and effectively.
Request a Free
no obligation
20 minute Call
Request a FREE no obligation introductory call to discuss your matter so we can provide a well-considered quote.
Get In Touch
More Case Studies by George