Author:
George Harrison
|
Trainee Solicitor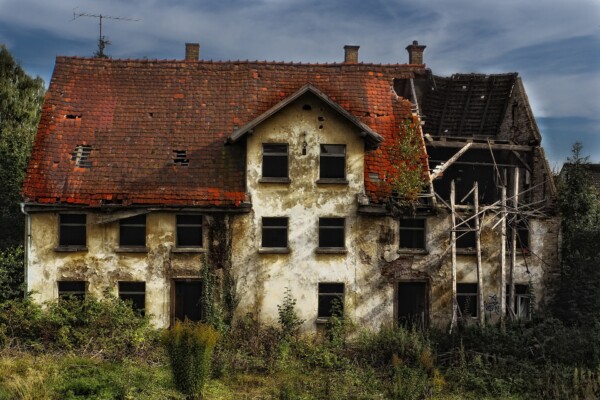 How we assisted a private tenant with a claim against their landlord for housing disrepair
We recently assisted the private tenant with a claim against their landlord in respect of a privately rented residential flat in serious disrepair and dilapidation.
Background
On 20 March 2019, a law known as the Homes (Fitness for Human Habitation) Act 2018 ("Homes Act") came into force to make sure that rented houses and flats are 'fit for human habitation', to make sure that they are safe, healthy and free from things that could cause tenants serious harm. Responsible landlords ensure that the properties they rent out to tenants are safe, secure, warm and dry. However, when landlords fail to do this, tenants live in dangerous or unhealthy conditions which is unacceptable. Landlords have a multitude of duties and responsibilities, and many of these are listed in the Government's How to Rent Guide. When you first move into a property, the landlord or letting agent should provide this guide to you.
The Homes Act applies to tenants who live in socially or privately rented houses and flats, irrespective of the type of house (e.g., bungalow, detached or semi-detached house) or how you pay your rent (or even if you are on Housing Benefit or Universal Credit). The only thing that matters is your agreement with your landlord or letting agent. Once you have checked if your tenancy is covered by the Homes Act, the next step is to identify what the problem is. The Government has provided a long list of potential problems that may render your landlord in breach of the Homes Act (e.g., damp and mould growth, neglect of the building, difficulties with cooking food or washing up, electrical hazards, or problems with the supply of hot and cold water, et cetera). The third step is then to determine whether the problem(s) are so bad that it makes your property not fit to live in.
It is important that the landlord is made aware of the problems afflicting the property and they must fix the problems in a reasonable time, which will depend on what the problem is and how serious it is. If the landlord is taking too long to fix a problem that makes the house or flat unfit you can think about using the Homes Act and potentially taking your landlord to court over the conditions in your home.
How we helped
Shortly after being instructed by our client, it became apparent to us that the property was indeed in a serious state of disrepair and the property had not been presented to our client as advertised. Indeed, in the assured shorthold tenancy agreement the landlord had agreed to complete a range of tasks including cleaning the property and giving it a splash of paint prior to our client's move-in, both of which had not been done to a satisfactory standard. Furthermore, the property was afflicted with a range of serious defects such as electrical safety issues, a fire hazard from a faulty fuse, a broken cooker, broken lighting systems, a faulty heating system, faulty home security devices including door locks, and defective flooring. The landlord was failing to engage with our client to rectify these extensive, serious issues and our client was becoming increasingly frustrated and upset with the situation as it was causing our client immense distress and discomfort.
We diligently produced a detailed and well-considered pre-action letter pursuant to the Pre-Action Protocol for Housing Conditions Claims (England) clearly setting out the basis of our client's claim to the landlord, and we set out the fact that our client was entitled to a four-figure quantum as a result of the property being largely uninhabitable since our client's move-in date as a result of the defects, and as a result of our client being unable to enjoy full use of the property as a result of the defects.
Once the landlord had received our pre-action letter, the negotiations began and we navigated our client's claim to a settlement, a successful outcome for our client as they received a four-figure sum in compensation from the landlord and the necessity for court involvement was negated. Ultimately, our eloquent pre-action letter and tough negotiations with the landlord ensured that expensive and time-consuming court action was avoided, and a settlement in favour of our client was reached; a successful and desirable outcome for our client.
How we can help you
If you are a private tenant of a property that is unfit for human habitation, we would be more than happy to advise you on your matter and the next steps you need to take to resolve the situation. As always, we will ensure that your matter is dealt with expeditiously, diligently and effectively.
Request a Free
no obligation
20 minute Call
Request a FREE no obligation introductory call to discuss your matter so we can provide a well-considered quote.
Get In Touch
More Case Studies by George