Author:
Jonathan Lea
|
Managing Director, Senior Corporate & Commercial Solicitor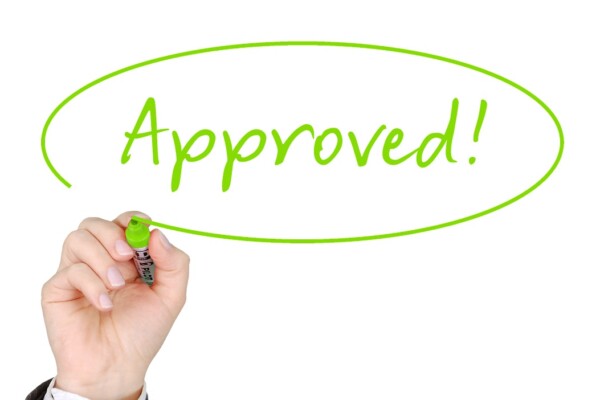 Defending a notice of threatened opposition against a trade mark application
After our client received a notice of threatened opposition in relation to their trade mark application, we successfully prevented formal opposition and proceedings by sending a robust response to the letter of claim.
What is a Notice of Threatened Opposition?
After making an application for a trade mark, the application is published publicly on the Gov.uk website, as part of the UK trade mark application process. After the application is published, there is a 2-month period during which third-parties may file an opposition if they believe the trade mark would be infringing if the application were to be approved. When a notice of threatened opposition (form TM7A) is filed by a third-party, this 2-month opposition period is extended by an additional month, resulting in a three-month opposition period from the date of official publication of the application.
Although a notice of threatened opposition is not a formal opposition to registration, it acts to allow the interested third-party additional time to prepare an opposition. A formal opposition is only started once the relevant third-party files an opposition (form TM7) and pays the opposition fee.
Typically, although not always, the trade mark applicant may receive a letter from the interested third-party or their legal representatives, asking for the application to be withdrawn or to limit the goods and services of the application. This was the case for our client, who received a letter from a third party's solicitor, informing them of the notice of threatened opposition and suggesting that the trading name of their company, which is included in the trade mark, be altered so as to avoid consumer confusion and trade mark infringement.
How we helped our client
Our client had spent extensive time, money and effort developing and marketing their brand, and understandably did not wish to accept the offer of changing the trading name. If our client were to accept this offer of a name change, they would have had to rebrand and potentially lose the reputation they had already established. We were only willing to accept this offer as a last resort in the face of legal proceedings.
We wrote back to the opposition in an open letter, informing them that the offer was rejected. Within this letter, we addressed how the two relevant marks, that of our client and that of the third party, were in fact dissimilar, would not attract consumer confusion and therefore could not be considered infringing.
This letter was filled with case law and relevant provisions of legislation to support our points as well potential defences available to our client should the third party decide to issue formal proceedings by way of a formal opposition. We clearly set out the weaknesses of the opposition's case while highlighting the strengths of our clients, specifically surrounding the points and requirements of likelihood of consumer confusion.
The Result
Not long after we sent our open letter, we received a response from the opposition. The third party's solicitor informed us that they would not be pursuing any form of formal proceedings or opposition.
Our robust open letter achieved the results our client was looking for – their trade mark application could now proceed as normal without having to make any changes to their mark or trading name. The trade mark has in fact since been registered. We were happy to provide our client with an optimal result and the relief that came along with it.
If you are looking for advice or legal assistance with your trade mark application, or any intellectual property related matters, please email wewillhelp@jonathanlea.net and we will get in touch to set up a 20-minute no-cost, no-obligation call with one of the fee earners here to understand your situation further.
Request a Free
no obligation
20 minute Call
Request a FREE no obligation introductory call to discuss your matter so we can provide a well-considered quote.
Get In Touch
More Case Studies by Jonathan