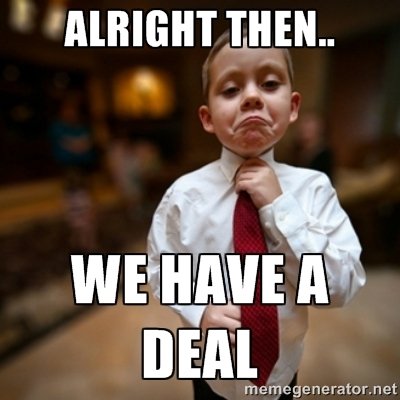 Free Heads Of Terms For Buying Or Selling A Company
The following link provides a free heads of terms Word template for when a private company is being acquired:
The template presupposes a situation where there is a single target company and the sale of its entire issued share capital, as well as a single buyer and seller, no deposit and a simultaneous exchange and completion. However it can easily be adapted to suit other acquisition scenarios. If you are instead buying the business and assets of a company (rather than the share capital) then this heads of terms template and detailed guidance notes in our shop will be a more relevant starting point.
Where you see words in capitals surrounded by square brackets this indicates areas which you will need to amend, or where you need to add information, before removing both the capitalised words and square brackets and replacing them with regular text. Do a 'Ctrl F' search for '[' to make sure all square brackets (and the capitalised words within them) have been replaced with relevant wording and party names.
DISCLAIMER: This document may not be suitable for your circumstances and we recommend you seek legal advice before using it. Jonathan Lea Limited does not take any responsibility for any events that arise as a result of your use of this document.
For reasons why any successful business deal needs a good set of heads of terms, please see this post.
Often when a company is being acquired and the business operates from a premises there is a concurrent need for a new lease to be entered into with the landlord to satisfy the buyer's requirements. In such a case there will need to be a separate heads of terms for the new lease and a relevant template can be downloaded from our shop.
If you are carrying out your own legal due diligence exercise then this due diligence questionnaire will be useful.
What are heads of terms?
Heads of terms set out the preliminary principal terms of a proposed transaction and are entered into before definitive legal agreements are drafted, negotiated and agreed. They can be set out in a variety of ways, from a series of points listed in an email to a more detailed and carefully drafted document for larger deals where the parties will take time to negotiate the minutiae before proceeding with the main legal documents. Heads of terms are also commonly referred to as heads of agreement, a letter of intent, memorandum of understanding or (particularly in the US) a term sheet.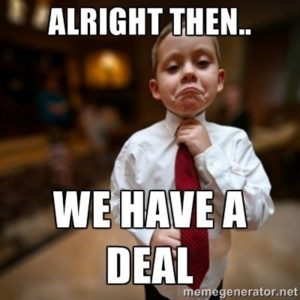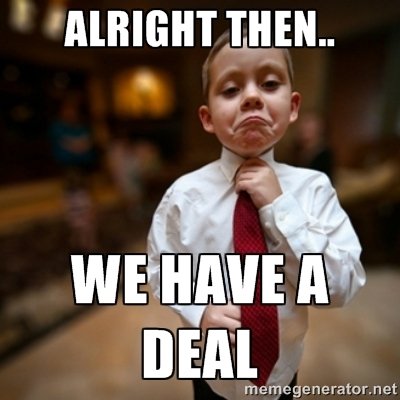 Although heads of terms are not generally legally binding (apart from certain sections such as confidentiality, non poaching of employees and exclusivity that are carved out and marked as contractual obligations), they set the tone for the transaction and carry a certain amount of moral force such that once agreed it can be difficult for either party to go back on a point already set out in writing.
Therefore the heads should include all the essential elements of an offer set out in an unambiguous way. Ideally no material issues should be left out as this will create uncertainty and potentially ill will between the parties that may derail the transaction.
Key Provisions
a) Parties' details: The heads of terms should include the names of the buyer and seller and any other parties involved with the transaction including any solicitors who have already been appointed. Also detail the registered office address and company number of the target and include the addresses, phone numbers and emails of all individuals so that they will be easily to hand for all those involved with the deal.
b) Price: The amount of the purchase price for the shares and how and when this is to be paid will be central to the transaction and should be detailed clearly in the heads of terms. The price payable may comprise a deposit, the amount to be transferred at completion, stock, any deferred consideration (e.g. loan notes owed to the seller secured against the company and any of its real estate), shares issued as consideration, consultancy fees covering a handover period and an earn out payable to selling shareholders that is dependant on the performance of the business. The price may also have an adjustment mechanism that makes reference to the completion accounts to be prepared for the completion date.
c) Confidentiality: The seller will want the buyer to agree not to disclose any confidential information about the target company and business it receives during the negotiation process. This duty is often made reciprocal as information will also be flowing from the buyer to the seller and the parties in any case will want to keep the proposed transaction itself confidential. The parties may have already signed a non disclosure agreement at the outset, but if not the heads of terms will need to include relevant confidentiality and non-circumvention provisions.
d) Exclusivity (or 'lock out'): This gives the buyer a specified period of time to negotiate and complete the deal during which the seller may not look for, provide information to, or negotiate with other possible buyers. The exclusivity period may be granted in return for the payment of a non-refundable deposit. For most small private company transactions a period of around six weeks would be a sufficient time frame within which completion can occur before the exclusivity ends. The seller might also include provisions in the heads of terms whereby if the buyer attempts to renegotiate a key element of the deal or fails to meet key deadlines in the transaction's timetable (such as finishing their due diligence enquiries) then the exclusivity will lapse.
e) Timescale: A key issue for the seller is to maintain control over the timescale, and this must be made clear in the heads with a detailed completion timetable set out (with reference to any exclusivity period).  At this stage a seller's negotiating position is at its strongest and if there are a number of competing offers then these will of course dissipate over time if a seller starts focusing on trying to complete a deal in respect of one of the offers.
f) Deferred consideration: A general term for consideration that will or may be payable following completion. It can constitute many different forms such as cash, loan notes (secured and unsecured) or shares. It may be conditional on a future event happening such as if a contract is completed with a major customer, then a further sum becomes payable. Sometimes part of the purchase price is retained as security for the buyer in case an undisclosed breach of warranty is discovered.
g) Earn out: This is a form of conditional deferred consideration whereby part of the purchase price is paid over a period of time, calculated by reference to criteria which will be more fully set out in the sale and purchase agreement and linked to the future performance of the business acquired. Buyers often insist on an earn out where a seller will be continuing to work with the business after completion and will therefore be more motivated to stay with the company to ensure targets are met. From a seller's perspective, earn outs should be resisted, particularly when there is uncertainty about how much influence the seller will have post completion and how well the buyer will continue to operate the business.
h) Costs reimbursement: As well as, or instead of, a non-refundable deposit paid on agreeing the heads of terms, there may also be provisions dealing with the reimbursement of one party's legal and other costs if a party pulls out of the transaction.
i) Conditions for completion: Those that can be foreseen as necessary for the deal to complete should be included, such as third party consents required from organisations like banks and landlords, new service contracts to be entered into by key staff members and an agreed form new shareholders agreement to be entered into. You may also include a list of all documentation the parties will sign at completion.
j) Due diligence: The heads of terms can outline how the due diligence process is to be managed, including how access will be granted to the target group's information, records and personnel and who diligence enquiries should be addressed to.
k) Non compete and non solicitation obligations: Include this paragraph if the buyer expects the seller to enter into any form of non-compete, non-dealing or non-solicitation covenant in the share purchase agreement. Covenants of this type can be controversial so it is often helpful to discuss the topic early in the transaction process in case it is a deal breaker for either party.
l) "Debt free, cash free" definition: Heads of terms often state that the target company is to be acquired on a "debt free/cash free" basis. The parties need to understand and agree upon the meaning of "debt free/cash free" as it can be achieved in a number of ways including:
the target repays any debt prior to completion;
the seller repays any debt prior to completion;
any debt remains in the target and the parties arrange to discharge the debt immediately following completion; or
the buyer assumes the debts but reduces the purchase price by an amount equal to the debt.
The parties will also need to agree what is meant by "cash". Normally, the buyer will not want the term cash free to mean that the seller can completely empty the target bank accounts immediately prior to completion and will want to ensure that the target is left with sufficient working capital so that it can trade as usual following completion. Instead, the seller should remove any "spare" cash before the target is sold so that such spare cash is used to repay any indebtedness, if there are sufficient distributable reserves the seller can pay a pre-completion dividend, the target can buy back some of its shares issued to the seller or pension payments owed can be made to a seller. The parties will need to discuss and agree what constitutes adequate working capital, preferably as a provision to be clarified in the heads of terms.
How we can help
We usually agree a fee of between £500 to £1,000 plus VAT to advise on and produce bespoke heads of terms, or less if we are simply reviewing and approving existing heads of terms when instructed to act for a party to a transaction. Our team includes a specialist tax solicitor who can assist with any particularly problematic areas and ensure that a transaction has the right structure from the outset. We are now a SRA regulated law firm in our own right and have a good mix of experienced solicitors and junior fee earners so as to ensure that work is carried out in a cost-effective and responsive manner. You can read more about us here.
Further reading:
What Are Exclusivity Periods And How Should They Be Negotiated
How To Sell A Company For An Increased Valuation
How To Exit And Sell A Company
How A Solicitor Assists A Buyer Acquiring A Company
How To Carry Out A Due Diligence Exercise When Buying A Company