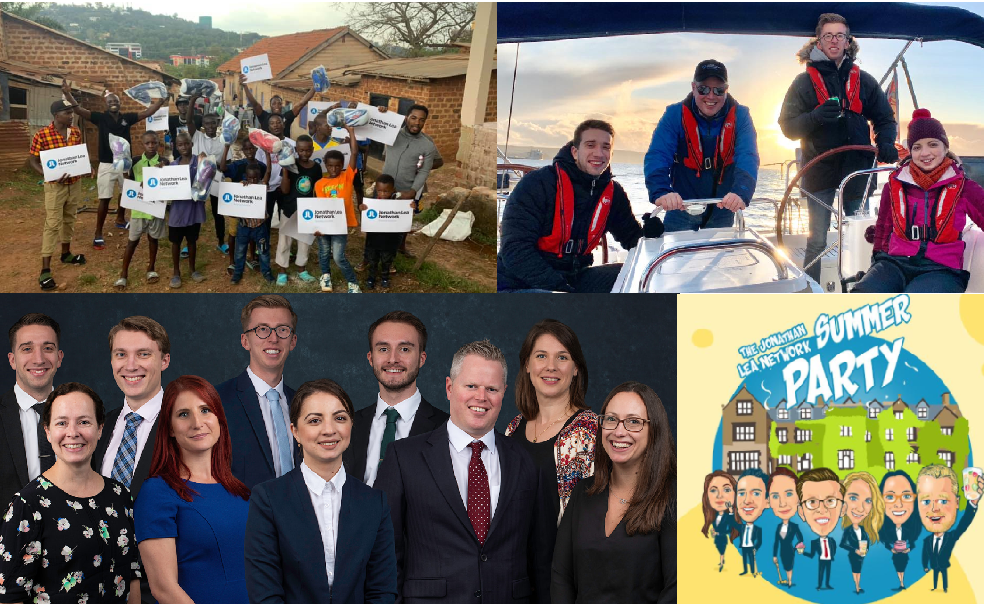 2020 Achievements
What a strange year! 2020 was not without its challenges, but overall it was a positive period of growth for our business. We still achieved the majority of our objectives, including retaining our key clients, winning many new ones and developing and growing the team.
Below I list a few of our main achievements.
Moved office
At the start of March we moved downstairs into one of the large open plan units at our serviced offices location. Not that we realised at the time, but we soon had to (mostly) vacate it, although the increased space was particularly useful once people started to come back and work in the office again.
By the end of the year we had filled the new office space, save for a clear area in the middle that would be great for a foosball table, and started to look for a new larger office in Haywards Heath.
Open for business
We kept open throughout the year with two of us continuing to work from the office during the initial lockdown period in March and April. Most of the rest of the retained team on their own volition came back to the office much earlier than many other businesses which improved our internal communication, allowing us to better service clients and ensure we were better able to pick up momentum and take advantage of new opportunities as the economy picked up again in June.
We never furloughed anyone, made any redundancies or even considered any pay cuts. We paid every single one of all our invoices on time.
Once the (first) lockdown hit us we experienced a quieter April and May than expected, although any spare capacity was used to produce new content for the website and the fact we kept our team intact and engaged meant we were better placed than other firms to take advantage of the increase in work enquiries and uptick in the economy from June onwards.
Increased revenue
Over the course of 2020 we grew by over 50% compared to our size at the end of 2019. This was a slower rate of growth than the almost 200% increase experienced in 2019, however things really picked up in the second half of 2020 and our turnover for the last three months was almost 125% more than it was for the first three months of the year.
Work experience
We were the only law firm we are aware of in the whole of the UK who offered both paid and unpaid work experience placements in our office throughout the summer.
We ended up selecting three later stage LPC law students to undertake a two-week paid placement and then later on in the summer three other undergraduates to carry out unpaid two week placements with us.
New hires
After initially only intending to offer one of our summer work placement students a position with us at the end of their studies, we now have three of them working with us as full-time paralegals. Elliott Le-Warde joined us in September, Matt Moorton in October and then Fiji Sapara in December.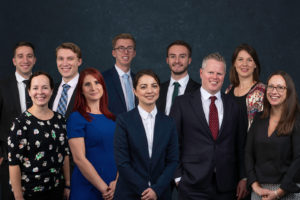 In February we recruited Hannah Butler as a corporate solicitor from large City firm Norton Rose, while Katie Horgan joined us to focus on assisting with our marketing.
Abi Bennett joined us in September as a finance assistant after a long career at leading Sussex firm ASB Law (now Knights PLC), while experienced corporate and commercial solicitor Simon Porter, who started his career at Slaughter & May, joined in December and hit the ground running in a busy run up to the end of the year.
We also started working with several new consultant solicitors, including Kishan Bhatt (employment and commercial litigation), Amit Sharma (commercial property), Chris Lawn (wills and probate) and Shamaila Khan (immigration).
Training contract
Despite the ongoing 'pandemic' and the severity of the lockdown restrictions, in May we agreed a two-year training contract with Andreea Rusu, who became our third trainee solicitor after having worked first with us as a paralegal.
Parties
Following the initial incredulity of the hotel venue that anyone would want to hold a business event, we eventually persuaded them to water down their interpretation of the ridiculous government guidance and on 30th July we held a very successful summer party for 30 guests. It helped that it was a beautiful evening and we could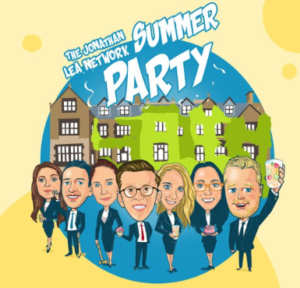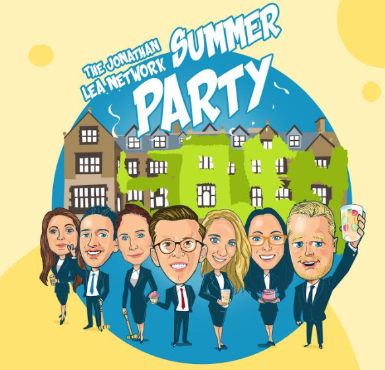 use an outdoor marquee.
We were even allowed to play croquet on their lawn after suggesting and negotiating 'covid secure' terms for using their kit and an indemnity in the hotel's favour in case anyone dropped dead after sharing the same mallet.
Fortunately, we were able to still hold our Christmas party for 12 people in mid-December after we booked the upstairs area above one of our local pubs in Cuckfield.
Corporate away day
In January we organised our first corporate away day trip to the New Forest, staying at a very nice hotel in Beaulieu with a three AA rosettes awarded restaurant. During the subsequent day we did some LinkedIn training in the morning and then went on a sailing trip on the Solent in the afternoon.
Networking events
2020 was going to be the year we started to regularly organise business networking events. Despite the difficulties of holding such in person gatherings, when the government guidance allowed we did manage to arrange a few business breakfasts, a couple of business leaders dinners and an end of summer networking drinks and canapes event for the local business community.
Bonuses
Finally, we ended the year on a particularly strong financial footing and were able to pay an increased Christmas bonus to those who have been with us at least, or close to, a year. We also made a donation to a friend's boxing gym in a deprived area of Kampala in Uganda which allowed Father Christmas to buy lots of new boxing kit and gym equipment as well as food supplies (including goats and chickens) for several families over the Christmas period.